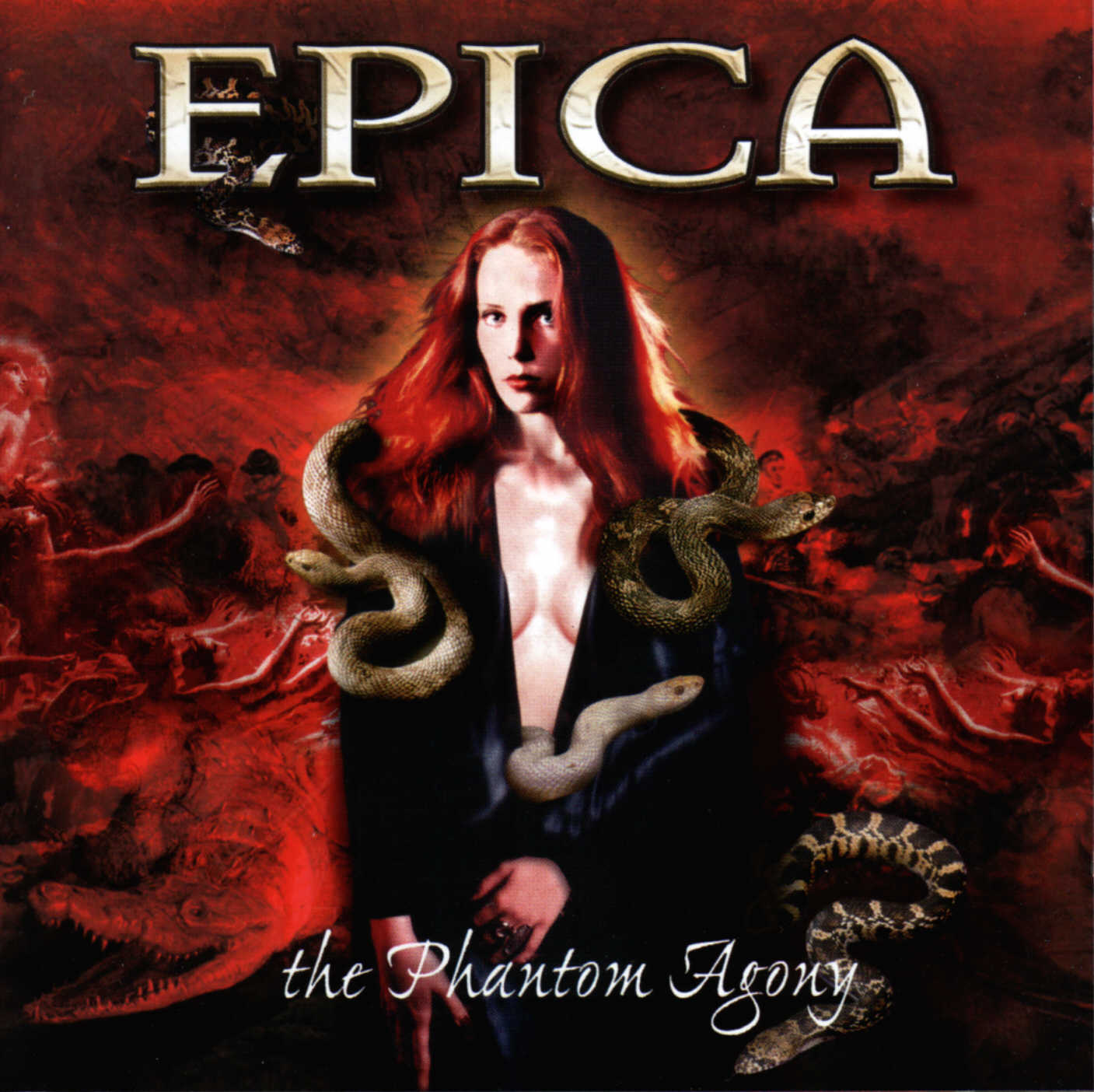 A vizsgaidőszakomnak ugyan már 12.-én vége lett, mégis csak most vettem rá magam, hogy írjak. Mert hát mit is tudjak írni magáról az Epica-jelenségről - mondjuk olyat, amit nem tud már mindenki, és nem lesz sablonos tőle az egész bejegyzésem? Fantasztikus, úgy ahogy van, az üvöltözős dalbetétjeivel együtt - amitől tudom, sokan falnak mennének, de nekem ez is olyan szinten tetszik... hát, elég ritka, még az én screameléshez és hörgéshez edződött fülemhez mérve is... :)
Az Epica zenéjével furcsa módon hozott össze a sors. Mivel már elég régóta tudom, hogy létezik a banda, de soha nem hallottam még egyetlen dalukat sem, így rászántam magam, hogy beszerzek tőlük egy albumot, aztán "majd meglátjuk, hogy fog ízleni" alapon eldől, hogy mi lesz a későbbiekben. A választás erre az albumra esett. A kollégiumi szobámban feküdtem, majd' megölt az unalom, és bekapcsoltam. Leírhatatlanul katartikus élmény volt ez nekem, és nem is volt kérdéses, hogy közel fog-e kerülni hozzám az Epica. Persze sikerült. Olyan "első hallásra szerelem" lett. Az első döbbenetesen tetszetős daluk mindenképpen a Cry for the Moon volt, amit követ a Feint. Ez utóbbi dallal van egy elég fura történetem. :) Szintén koliban, ágyon fekve olvastam a Shiver (Borzongás) című könyvet, amikor úgy gondoltam, hogy mivel hangulatban eléggé illik az Epica a könyvhöz, így empéhármason, fülhallgatóval hadd menjen közben. ;) Furcsa véletlen, hogy pont a Feint-et kapcsoltam be, amiben van egy olyan rész, hogy "And I shiver...". Teljesen váratlanul ért, véletlensül sem gondoltam arra, hogy a könyvcímet a dalban fogom visszahallani. :D Hát, ekkor kissé én is beleborzongtam, hogy micsoda véletlenek vannak...
A holland bandának a "The Phantom Agony" az első hivatalos, stúdióalbumuk (ez előtt jelent még meg egy demójuk is, talán majd arról is fogok írni egyszer... Régebben egyébként "Sahara Dust" néven zenéltek, később "keresztelkedtek át" Epicává. :) ). Elég jó kezdet ez, be kell vallanunk. Még nem hallottam egy dalukat sem más lemezről, így kíváncsian várom, hogy milyen lesz a folytatás. :) Elég kevés tapasztalom van ebben a műfajban, de meg merem kockáztatni, hogy a szimfónikus metál bandák közül az Epica az egyik legjobb világszerte.
A Facade of Reality-ben (sok egyéb bandához hasonlóan) feldolgozásra került a szeptember 11.-i terrortámadás. A dalba még Tony Blair beszédéből is bevágtak részleteket (pl. azt, mikor a politikus arról beszélt, hogy a terrorizmus az új gonosz a mai világunkban).
Tracklist:
01. Adyta
02. Sensorium
03. Cry for the Moon
04. Feint
05. Illusive Consensus
06. Façade of Reality
07. Run for a Fall
08. Seif al Din
09. The Phantom Agony
"It doesn't matter where we die.
It doesn't matter that you cry.
We'll take you with us."
(Facade of Reality)
Mivel az első katarzist ennek köszönhetem:
Epica - Cry for the Moon
Igazából nem pont ugyanilyen az albumon lévő verzió, de Simone annyira szép, és a hangja is elképesztő... Ebben a videóban meg mindkettő tökéletesen átjön. :) (Az albumos verzió azért jobb, mert a hörgős-ordítozós rész abban sokkal profibban van megcsinálva, bár nekem ez is tetszik). Ez a stúdiós zenélés meg egyszerűen lehengerlő. :) Csak ámulok és bámulok.
Jó ámulást-bámulást nektek is! ^^
Osztályzat: 10/9