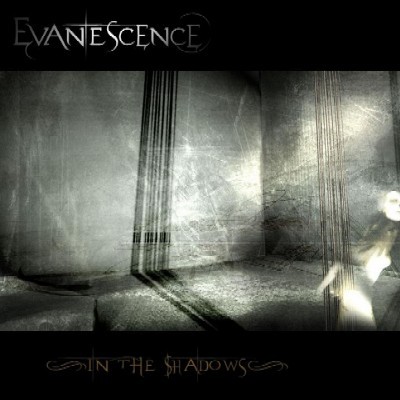 Még ilyen albummal sem találkoztam eddig. o.O Elvileg nem létezik, hisz sem az Evanescence hivatalos oldalán nem írnak erről, sem wikipédián - ami, valljuk be: nem egy életbiztosítás, de sokszor kiinduló pont, és ott sincs erről semmi. Néhány oldalon lehet elvétve találni egy-egy borítót, számlistát, és ennyi. Hát, fura. :/ Nekem sem tudom, hogy mióta van már meg, valószínűleg ezt is a többivel együtt kaptam pár éve. Mindenesetre itt van, és most blogolni fogok róla. :P
Míg várjuk az új albumot, gondoltam: mélyebben beleásom magam ezen album trackjeibe, ugyanis már csak erről az egy albumról nem blogoltam az én régi kedvenc bandámtól. :)
Egyébként már elég aggasztóak az új album megjelenéséről szóló hírek, mindenki csak tippelget, biztosat még sehol sem olvastam (vagy ha mégis biztosnak titulálták, úgyse fogom elhinni, annyi félét állítottak már). Akkor fogom elhinni, hogy végre megérkezett az új album, amikor már kézzelfogható lesz. Mindenesetre biztató, hogy már egy új dal hallható Amy Lee-ék hivatalos oldalán.
Nah de kanyarodjunk vissza erre a "nem létező" albumra. :))
Nem fogok újat írni azzal, hogy nekem, mint régi Evanescence-rajongónak, természetesen ez is tetszett. Az más kérdés, hogy ez is inkább olyan, hogy ágyban párnák között éri meg hallgatni. Ellazulni, és élvezni Amy Lee hangját. Igaz, néhol nem túlzottan nyűgözött le (bár itt is inkább a zenei kísérettel nem voltam kibékülve, nem pedig az énekesnő hangjával). Gondolok itt pl. az October-re, ahol néhol olyan, mintha szó szerint csak össze-vissza csápolnák a gitárt. :/ De persze a végén összeérnek a hangok, és talán pont így válik jóvá az egész - hisz nincs olyan számuk, amire azt mondanám, hogy gagyi. Aki nem hiszi, járjon utána. ;)
Tracklist:
01. Away from Me
02. Bleed
03. Anything for You
04. Forever You
05. Before the Dawn
06. Surrender
07. It was All a Lie
08. Breath no more
09. Exodus
10. October
11. Goodnite
+Bonus Track: My Immortal (acoustic)
Az album legjobbjának azért is választottam ezt a dalt, mert elég mély érzéseket vált ki a hallgatóból (jelen esetben konkrétan belőlem), és a szövege is annyira szép...

"And maybe tonight we'll fly so far away
We'll be lost before the dawn."
Evanescence - Before the Dawn
Osztályzat: 10/9