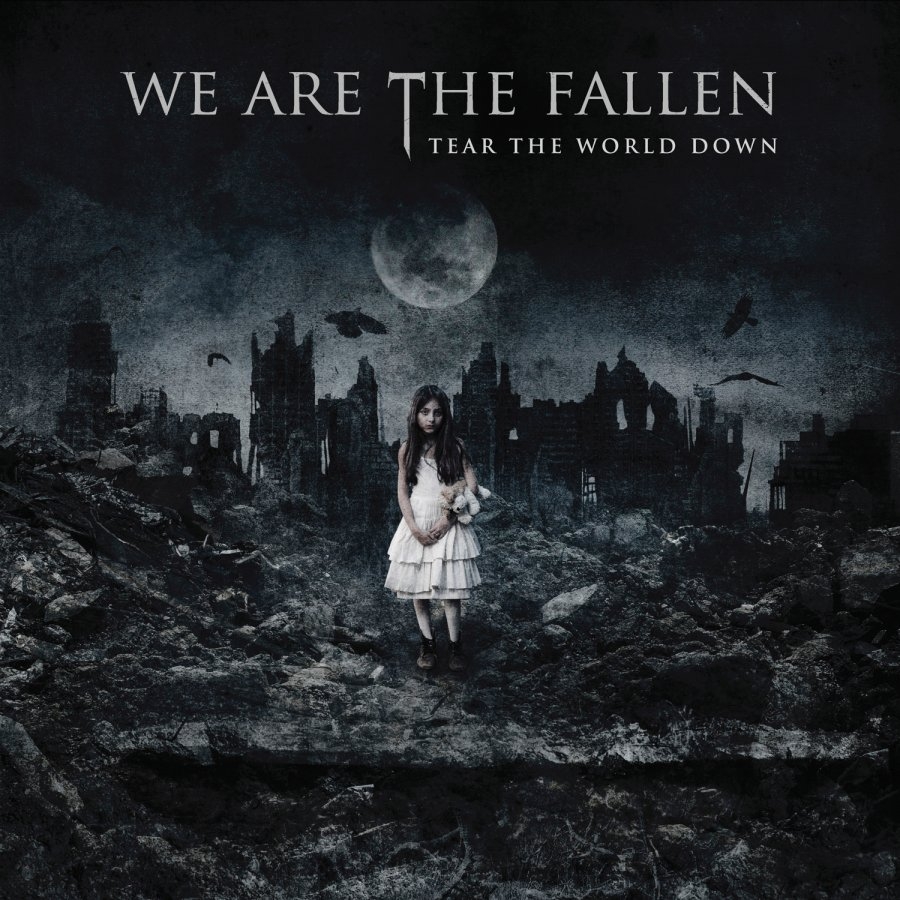 Ilyen még nem igazán történt eddig velem, hogy egy youtube-os cover hívja fel a figyelmemet egy bandára (egész pontosan ez:
http://www.youtube.
com/watch?v=
E5sT9u-ocLk )
Aztán rákerestem az eredetire, és hát egyből meg is tetszett, jöhetett az egész album.
Akármennyire is tiltakoznak annyira ellene kézzel-lábbal, szerintem márpedig nincs olyan ember, akinek első hallásra ne lenne full Evanescence-es az egész. Jó, nem kell hasonlítgatni, de önkéntelenül is ez a helyzet. Aki szereti az Evanescence-t, az biztosan fogja a We Are The Fallen-t is szeretni.
Mellesleg az a tény, hogy valamilyen párhuzam van a két banda között, nem is olyan légből kapott: ugyanis mindkettőnek köze van Ben Moodyhoz. Ő volt anno Amy Lee társa az Evanescence megalapításában, most pedig a W.A.T.F. oszlopos tagja, és egyben alapítóatyja. Az Evanescence némileg irányt változtatott, ezt Ben nem nézte jó szemmel, így hát kiszállt. Évekkel később két másik bandatag is követte a példáját, így hát a 3 pasas elhatározta, hogy együtt folytatják azt a nyomvonalat, amit a Fallen-albummal annak idején kijelöltek (talán a cím is innen származik). Elkezdődött a keresés az új szóló-énekes után, attól azonban tartottak, hogy ez túl sok időt fog igénybe venni. Aztán Ben látott egy videót, ahol Carly Smithson épp a "Bring me to life" híres Evanescence-dalt adta elő, majd ahogy az lenni szokott: találkoztak, beszélgettek, kiderült, hogy sok mindent hasonlóképpen látnak, közösek a tervek és elképzelések, így hát belevágtak. A We Are The Fallen formáció 2009 júliusában debütált a saját honlapjuk elindításával. Az album 2010 májusában jelent meg: máig leghíresebb dala a legelső track, a Bury Me Alive, amit pl. a Vámpírnaplók c. amerikai sorozat is használt idényfináléjának előzeteseiben.
Nos, hát igen: Carly hangja gyönyörű, bár az zavar, hogy néhol ugyanúgy, ugyanolyan hangsúllyal ejti a szavakat, ahogy Amy Lee szokta... :/ Nem hiszem, hogy ez véletlen lenne.
Mindenesetre üdv a csapatnak, talán még kedvenc is válhat majd belőlük az idők folyamán (a legjobb úton haladnak felé); én egyértelműen bizalmat szavazok nekik. :) Csak aztán nehogy tiszavirág életűnek bizonyuljanak... :/
Tracklist:
01. Bury me alive
02. Burn
03. Paradigm
04. Don't leave me behind
05. Sleep well, my Angel
06. Through Hell
07. I will stay
08. Without You
09. St. John
10. I am only One
11. Tear the World Down
Úúú... Mondhatni sokat jelölgettem, de ezek tényleg nagyon-nagyon tetszettek mind, egytől egyig... :$ Kedvencet választani is hasonlóan nehéz volt. A Bury me alive is egy nagyon szuper dal, hasonlóképpen a Paradigm-hoz, de ami a legnagyobb hatást gyakorolta rám, az mégis a Through Hell.
We Are The Fallen - Through Hell
Osztályzat: 10/10