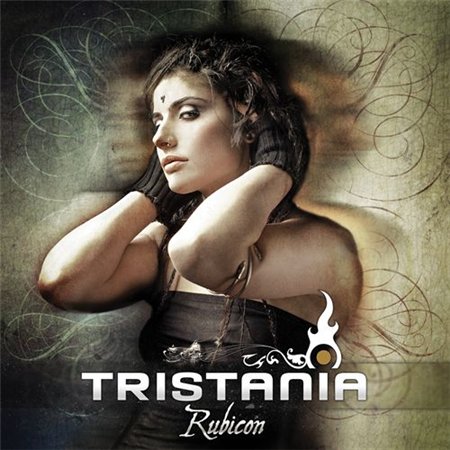 Szóljon a fáma most a Tristania elnevezésű norvég bandáról. :)
Az együttes nevét a norvég "trist" szóból eredeztetik, ami annyit tesz, hogy "szomorú, lehangoló", maga a Tristania pedig egyben egy növény neve is (forrás: wikipedia).
A csapat 1996 óta létezik. Azóta már történt több tagcsere (erről majd a korábbi albumaiknál, ha odáig érek...), jelenlegi énekesnőjük Mariangela Demurtas. 2010-ben csatlakozott a bandához, csakúgy, mint pl. Kjetil Nordhus, aki Mariangela mellett tartja a vokál-frontot.
Többnyire nem szeretem az énekesváltásokat... :/ Ha megszokok egy bandát, akkor az egyik legfontosabb ismeretőjegyük nálam az énekes hangja, többnyire ehhez szoktam kötődni. Jelen esetben még nem tudok nyilatkozni, hogy ez a tagcsere jó vagy rossz döntés volt-e, de amint hallgattam tőlük valami korábbit is, mindenképpen jövök, és jól kipanaszkodom magam - vagy így távolról is küldöm az üdvözletemet a csapatnak; majd meglátjuk. :D
Az album már vagy fél éve ül az mp3-asomon. Nem rossz, csak már valahogy picit ráuntam. Ez persze biztosan az én hibám. De azért csak tessék, csak tessék, lehet próbálgatni. ;)
Tracklist:
01. Year of the Rat
02. Protection
03. Patriot Games
04. The Passing
05. Exile
06. Sirens
07. Vulture
08. Amnesia
09. Magical Fix
10. Illumination
Ennek a nőnek a hangjáért viszont valószínűleg sosem fogok rajongani... :/ Néha túl sok benne a vibrato, és már baromira sérti a fülem...
Ez a dal viszont akárhogyan is hallgatjuk, egy jól sikerült szerzemény erről az albumról. Miután először hallottam, már tudtam, hogy ez lesz az albumkedvenc. :)) Nagyon el lett találva.
Tristania - Exile 
Osztályzat: 10/7,5