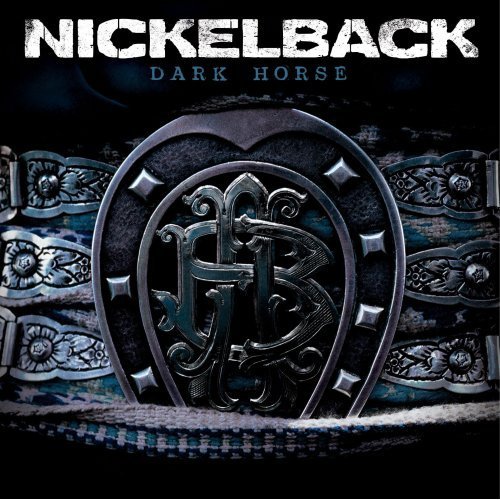 Na, mivel még a vártnál hamarabb is sikerült életet lehelni a gépembe, így ennek örömére jöjjön is egy újabb ajánló. :)
A Nickelback név biztosan nagyon sokak számára ismerősen cseng, és nem is ok nélkül: egy ismert és elismert banda lemezéről lesz most szó.
A kanadai csapat '95 óta törtet a csúcs felé, eléggé sikeresen; ez a 2008-as (sorrendben a hatodik) stúdióalbumuk meghozta számukra a Grammy-díjra jelölést is - pontosabban a lemezen lévő második dal, a "Burn it to the Ground", a legjobb hard rock előadásért. Hát igen, ez az ő sikerüknek a kulcsa, hogy a zenéjük egyaránt meg tudja fogni a popszerető rádióhallgatókat, és a rockimádó, keményebb hangvételtől vissza nem riadó hallgatóságot is. A többi lemezükhöz hasonlóan ezen is találhatóak softosabb (pl. Never gonna be alone, I'd come for you, Gotta be somebody) és zúzósabb darabok is (pl. Something in your Mouth, Next go round). Persze, a "zúzósabbat" nem úgy kell ám érteni, mint pl. egy Slipknot szám esetében - a házfal bizony továbbra is állni fog a Nickelback zenéjétől.
Tény, hogy néhol túlzottan limonádé ízű, hiányzik a több citrom, amitől igazán nagyon-nagyon ütős lenne. Viszont délutánonként, lazulgatás közben kellemes szürcsölni. :)
Egyedüli szívfájdalmam, hogy a This Afternoon-hoz ilyen gagyi videót csináltak. Oké, teljesen illik a dalhoz, meg valahogy meg kell még jobban fogni a diszkós, popközönséget is, és ezért is lett ilyen limonádés (ahogy az előbb is írtam...). De még mindig utálom, mikor tele van csajokkal az egész, és tulajdonképpen semmi értelmes nem történik benne, csak a libák ugrálnak, a banda zenél (jobb esetben...), ejj de hepi mindenki, és ennyi. Semmi rejtett tartalom, valami művészi, vagy bármi... :/ De biztosan nekem túl nagyok az elvárásaim. Hát, ez van...
Azért érdekes, hogy ezt a klipet 2010-ben készítették el, a lemez pedig már 2008-ban megjelent. Szokatlan. Sokan kritizálják az énekes, Chad Kroeger haját is, hogy eltüntette a már-már védjegyévé várt hullámos tincseket. Szerintem ez sem áll rosszul neki. A hangján pedig egyértelműen semmit sem változtat. Olyan karakteres egy pasas, akárhonnan nézzük, hogy abszolút kedvencem marad, még ha nem is pont olyan zenét játszik, amire én személy szerint vevő vagyok.
Tracklist:
01. Something in your Mouth
02. Burn it to the Ground
03. Gotta be somebody
04. I'd come for you
05. Next go Round
06. Just to get High
07. Never gonna be alone
08. Shakin' Hands
09. S.E.X
10. If Today was your last Day
11. This Afternoon
Kb. mióta először hallottam, azóta imádom. Pedig ez a darab is a nyugisabb fajtákból való. :) Imádom gitározva, énekelve, vagy egyszerűen csak hallgatva. Hát ilyen az igazán jó dal. ;)
Egyébként ez is egy klipes dal, csak sajnos nem engedélyezett a beágyazása, így marad ez a verzió:
Nickelback - If Today was your last Day
Osztályzat: 10/8