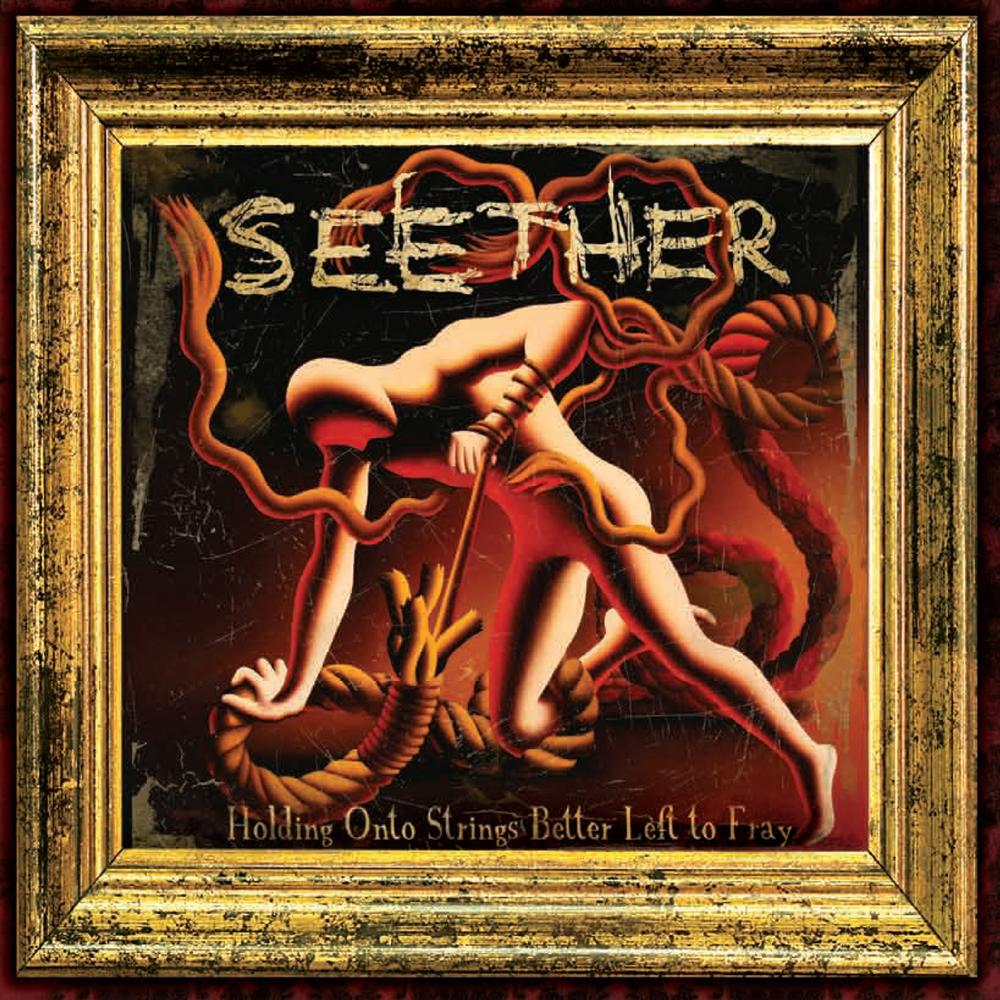 Nagyon úgy látszik, hogy nekem az a végzetem, hogy soha ne értsek egyet a nagytöbbséggel... :/ Szörfölgettem kicsit a neten, mielőtt beléptem volna ide kritizálni az albumot... Kíváncsi voltam, hogy így a megjelenés után valamennyivel több, mint 1 hónappal, hogyan vélekednek róla azok, akik már hallották. A legtöbb helyen csak azt látni, hogy pocskondiázzák az albumot, hogy mennyire üres, meg sablonos, és hogy csalódtak. Ezt én igazán sajnálom, mert nekem ezúttal is sikerült olyan dalokat találnom a lemezen, amiket még biztosan sokáig fogok hallgatni. Én arra törekszem, hogy nem egy-kétszeri meghallgatás után alkotok véleményt egy albumról, amin (legtöbbször) az előadó(k) hónapokig dolgoztak... Megtisztelem annyival, hogy heteket rááldozok, hogy újra és újra végigpörgessem, és találjak benne valami igazán jót. És most is találtam.
A Country Song a lemez egyik érdekessége. Kilóg a sorból, elüt a többitől, mondhatni lázad. :) Igaz, a félhangok keltette alteres beütés végiglengi az egész albumot, ettől sugároz egy viszonylagos negativitást. Ezt nehéz megfogalmazni - valami olyasmi, hogy süt a nap, csak kicsit takarják a felhők :D és ez zenébe öntve. Hülyeségnek hangozhat, de nekem a Seether ezt jelentette eddig is, és eztán is. Hogy a kicsit lágyabb, pop dallamot képes keresztezni ezzel a keményebb vonalvezetéssel. És ettől kapunk egy különös elegyet, ami nem biztos, hogy bejön mindenkinek, de én szívesen hallgatom. :) Úgyhogy aki szereti a Seether zenéjét, és erre azt mondja, hogy mégsem tetszik, annak ajánlom, hogy hallgassa meg még jópárszor. Kizárt, hogy tényleg nem talál egyetlen olyan dalt sem, amit kicsit magáénak tud érezni. :)
Az első, ami igazán megütötte a dobhártyámat, az a Fade Out volt. Sokáig csak ezt az egy dalt hallgattam a lemezről. Ez a dobjáték egyszerűen fenomenális benne. Imádom. Aztán ott a Master of Disaster, ami tényleg egy mestermű, erre jobb szót nem találok. Eléggé neki voltam keseredve, hogy akárhogy kerestem a neten, nem találtam megfelelő segítséget, hogy hogyan is tudnám eljátszani gitáron. :/ Viszont teletorokból éneklem még mindig, azóta is, bármikor meghallom (jó, persze, mikor olyan a helyzet, hogy lehet... :D).
Nem hiába mondtam ám a poszt elején azt a többször meghallgatós dolgot: a Forsaken-be pár napja szerettem bele "hóthalálosan". Viszont a Here and now, amit a bandatagok egy központi track-nek tartanak (és aminek egy dalszövegrészletéről kapta - kicsit másképpen - az album a címét), nekem annyira nem jött be. :/
A Pass Slowly-nak az eleje nekem mindig a Quimby - Most múlik pontosan-t juttatja eszembe. Ettől eltekintve viszont egy igazán jó kis dal ez. És ha még további hasonlítgatásokba bonyolódunk: a No Resolution-ban meg mintha lenne egy csipetnyi Nickelback...
De a Seether attól még Seether; az énekest pedig, Saron Gas-t továbbra is lehengerlőnek tartom (igaz, élőben nem dobok hátast a hangjától, de lemezen jól szól, az a lényeg).
Tracklist:
01. Fur Cue
02. No Resolution
03. Here and now
04. Country Song
05. Master of Disaster
06. Tonight
07. Pass slowly
08. Fade Out
09. Roses
10. Down
11. Desire for Need
12. Forsaken
Ami a legnagyobb hatást gyakorolta rám, az mindenképpen a Master of Disaster (második helyen pedig biztosan a Forsaken állna):
Seether - Master of Disaster
Osztályzat: 10/8,5