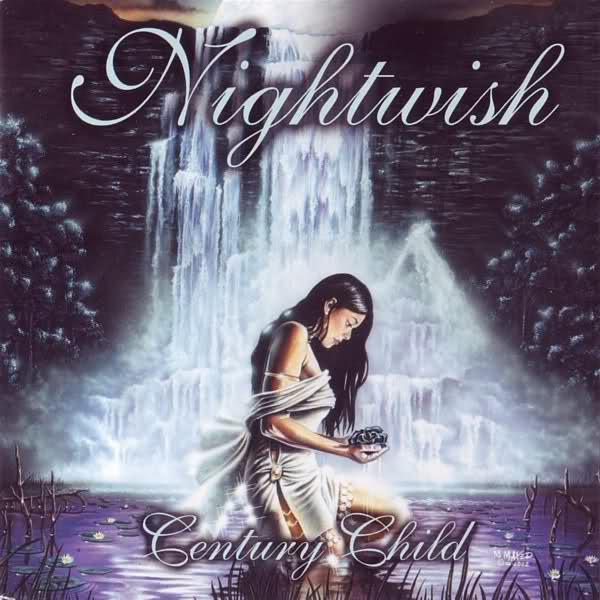 Egy szintén régóta halogatott lemezről lesz most szó, mégpedig a Nightwish negyedik stúdiókorongjáról. Számomra azért is fontos ez a lemez, mert a Nightwish ezen jelentette meg "Az operaház fantomjának" egyik ismert dalából készült feldolgozását, amit nagyon-nagyon szeretek (nem csak a dalt, maga a musical is kedvencem: első látásra beleszerettem - a 2004-ben készült változatába; Gerard Butler pedig csak ráadás... :P *.*).
Az album a csapat szempontjából is fontos: ez az első lemez, melyen hallható Marco, a csapat vokalista-basszerosa, aki azóta is fontos szerepet tölt be a finn szimfonikus metál csapatban - Tarja későbbi távozásával pedig talán csak még inkább erősödött a vezető pozíciója a bandában.
Bár én a korábbi lemezeiket még nem hallgattam (visszafelé haladok velük, szóval még csak ez'tán kerülnek terítékre), de a kritikusok nagyon szerették anno a lemezt, szövegileg és zeneileg is kiforrottabbnak tartották, mint a korábbiakat, és kétségtelenül sokkal "darkosabb" az album hangvétele, Marco színrelépése pedig sokat segített: Tarjával közösen igazán jól szól a hangjuk. Nemhiába lett kétszeres platinalemez az album, és Finnországban 2002-ben a második legtöbbet eladott album.
Érdekesség, hogy még ugyanebben az évben speciális, 2 korongos kiadásban is megjelent, melyeken a dalokon kívül még szerepel 3 bónusz dal (ezek anno a csapat demóján már szerepeltek), továbbá az "Over the Hills and Far Away" videója, a borítót ellátták a tagok az aláírásaikkal, és egy speciális kódot is kapott a vásárló a cd-hez, ami lehetővé tette, hogy mp3 formátumban az internetről korlátozott ideig letölthesse a teljes albumot a bonus track-ekkel együtt.
Tracklist:
01. Bless the Child
02. End of all Hope
03. Dead to the World
04. Ever Dream
05. Slaying the Dreamer
06. Forever Yours
07. Ocean Soul
08. Feel for You
09. The Phantom of the Opera
10. Beauty of the Beast
+ Bonus Track: Lagoon
+ Bonus Track: The Wayfarer
A Lagoon-t hallgatva először komolyan meglepődtem, hogy biztosan Nightwish ez...? o.O Meghökkentett kicsit, mert nem épp az a tipikus hangszerelés és hangulat, amit várna tőlük az ember, és ami az egész lemezt végigkísérte... Mindenesetre érdekes próbálkozás volt, és én személy szerint díjazom is. ;)
Az Ever Dream-t nagyon szeretem, és a Forever Yours-t is, ami mégis a legközelebb áll hozzám (hiába csak feldolgozás, akkor is...) : 
Nightwish - The Phantom of the Opera
Osztályzat: 10/8