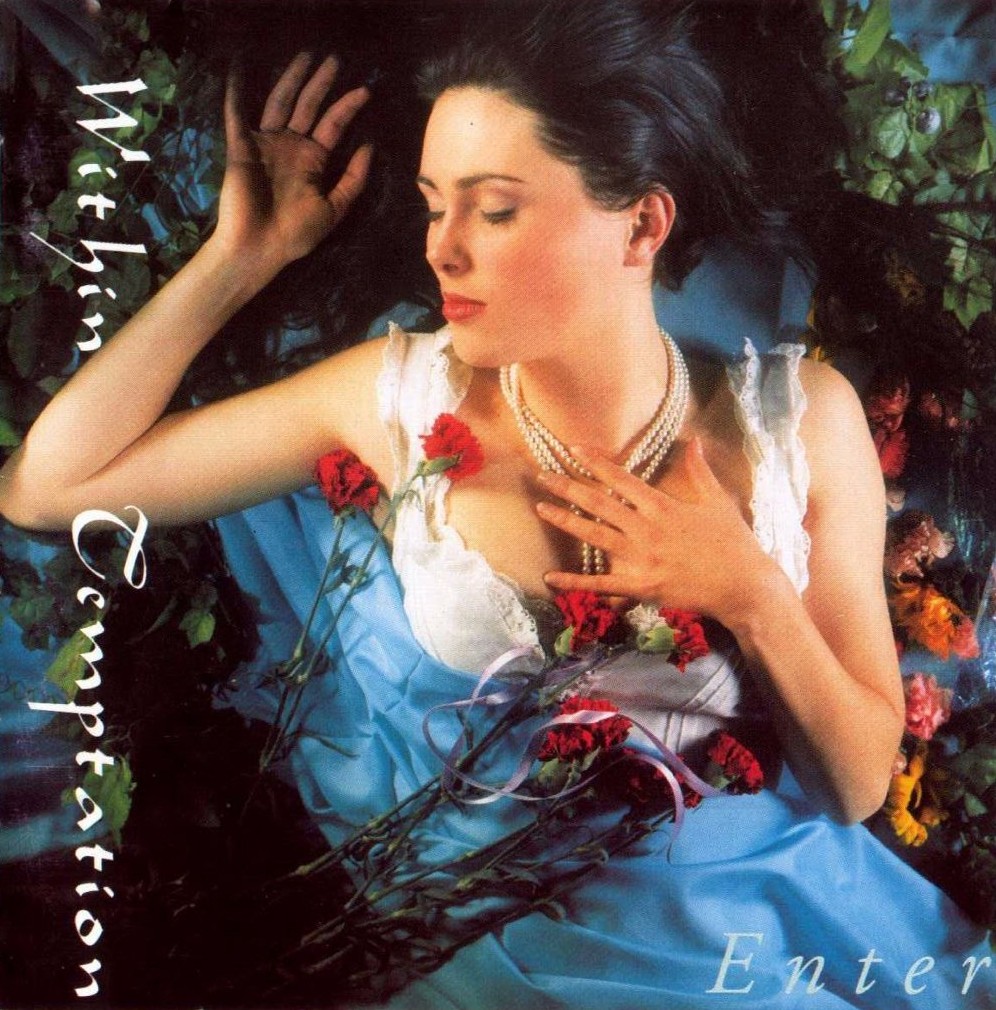 Régóta hallgatom már ezt a lemezt, eddig mégis valahogy mindig elmaradt az ajánló-bejegyzés erről. No de most itt van. :)
Az "Enter" a WT legelső stúdiólemeze. Ez azért még sokkal darkosabb, gótosabb jellegű, mint a későbbiek (mint pl. a The Heart of Everything vagy a The Unforgiving). Itt inkább Sharon hangja dominál, és az "elnyújtott", lassú szimfónikus dallamok. Érdekessége az albumnak az is, hogy Robert Westerholt gitáros (aki egyébként az énekesnő, Sharon den Adel férje is) több dalban is szerepel rekedtes hörgés-betétekkel (pl. a "Deep Within"-ben Sharon nem is énekel, itt a főszerep kizárólag Robert-é valamint az "Orphanage" zenekar vendég-vokalistájáé). Ettől válik teljesen doom-metálszerűvé az egész. Az újabb lemezeiken már Robert hörgése sem hallható.
Én szeretem ezt a lemezüket is, mert bár az "Enter" lemez óta jelentős zenei változáson ment keresztül napjainkra a csapat, mégis végig ugyanazok maradtak, az a jellegzetes WT hangzás mindegyik dalukban benne van, függetlenül attól, hogy régebbi dalról vagy újról van szó. Viszont az azért tagadhatatlan tény, hogy manapság már sokkal jobbak, mint anno.
Tracklist:
01. Restless
02. Enter
03. Pearls of Light
04. Deep Within
05. Gatekeeper
06. Grace
07. Blooded
08. Candles
09. Restless (classical version) [Bonus Track]
Ha már nagyon hasonlítanom kéne valamihez ezt az albumot, akkor leginkább a Tristania zenéjéhez tudnám. Igazából a dalokkal nincs semmi probléma, csak kevés az olyan, amire azt mondanám, hogy kedvenc... :/ Viszont egyet ezúttal is ki fogok emelni, hátha valaki kedvet kapna egy kalandozáshoz a WT kezdeteihez. :)
Nálam az első három dal a befutó, így nem is lesz meglepetés, hogy ezek közül böktem rá az egyikre (tényleg csak találomra választottam ki az egyiket, igazából a három közül bármelyiket mutathatnám, mert szerintem mindhárom egészen jól sikerült).
Within Temptation - Enter
Osztályzat: 10/6,5