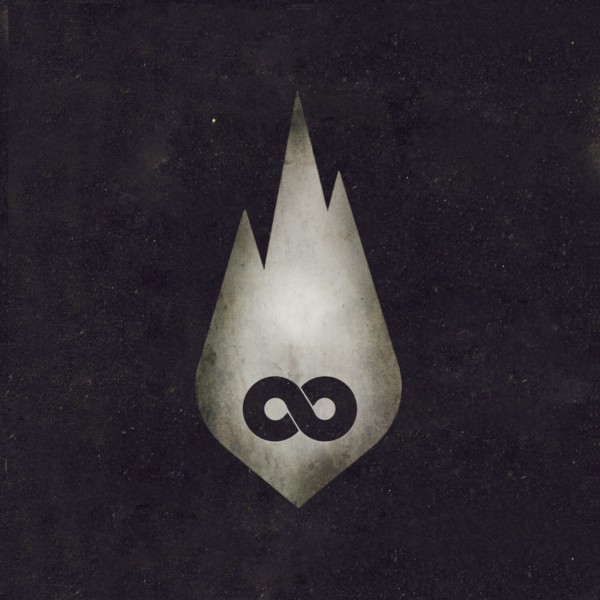 Mint 151. lemez-ajánló a blogomon, nem is tudtam volna jobb albumot választani ennél. :) Pár hete kezdtem ismerkedni a TFK-s három srác zenéjével. Néhol kicsit Nickelback, kicsit olyan Breaking Benjamin és Skillet-ötvözet, megfűszerezve néhol rap-betétekkel. (No nem mintha annyira hasonlítani kellene őket bármely más bandához, mert a zenéjük önmagában is maximálisan megállja a helyét, mások árnyéka nélkül is. Csak úgy mondom, hogy akinek pl. a BB vagy a Skillet zenéje bejön, nekik valószínűleg tetszeni fog a TFK is. :) ). Már az első néhány track után éreztem, hogy szeretni fogom én ezt a lemezt - és így is lett. :))
A Thousand Foot Krutch 1995-ös megalakulása óta már 8 lemezt kiadott (ami fura, mert én pár hónapja hallottam róluk először, és már meg nem mondom, hogy hol, vagy mi kapcsán... o.O). Az énekes-gitáros-dalszövegíró, Trevor McNevan fejéből pattant ki az együttes megalapításának gondolata. Joel Bruyere (háttérvokál, basszusgitár) aki Trevor gyerekkori barátja, hamarosan csatlakozott is hozzá. Több "ideiglenes" tagjuk is volt, akik általában csak néhány évig vettek részt a csapat munkájában. A jelenlegi dobosuk, Steve Augustine 2002-ben csatlakozott hozzájuk. Azóta ők hárman alkotják a Thousand Foot Krutch-ot.
A szóban forgó albumuk jött ki legutóbb, nyolcadikként. A dalok első hallásra is maximálisan megnyerőek, és változatosságban sincs hiány.
Az intro után itt van rögtön a "We are": már elsőre megszerettem, sokáig ezt az egyet hallgattam csak tőlük. :) Kellően dallamos, kellően vadulós - nagyon el lett találva. A "Light up the Sky"-ról nekem a Nickelback ugrott be (a rap-vokáltól eltekintve). Hát, van benne erő, Trevor rapelése pedig csak hab a tortán; ezzel a gitárriffel körítve pláne nagyon jól szól. :) Az "I Get Wicked" stílusban nagyon hasonló az előzőhöz, akárcsak a "Down" (aminek a refrénjén kifejezetten imádom). A "War of Change"-ről meg rögtön 2 banda is beugrott: a verséről a Linkin Park, a bridge-ről pedig a Rise Against. :))
Viszont: a rapelős-durvulós daloknak is megvan az ellentéte a lemezen, mint pl. a "Be Somebody", "All I need to know" (a ritmusát imádom, ezt a dalt pl. bármelyik rádióban el tudom képzelni), és a "So far gone".
Tracklist: 
01. The Introduction
02. We are
03. Light up the Sky
04. The End Is Where We Begin
05. Let the Sparks Fly
06. I Get Wicked
07. Be Somebody
08. This Is a Warning (instrumental)
09. Courtesy Call
10. War of Change
11. Down
12. All I need to know
13. Fly on the Wall
14. So far gone
15. Outroduction
Mikor először olvastam a csapatról, azt gondoltam, hogy csak egy újabb sablonos rockbanda... A zenéjük viszont sikeresen cáfolta az előítéleteimet. :) Olyannyira, hogy azt hiszem, még egy darabig oszlopos téma is marad a blogomon a csapat lemezei...
Hűű, kedvenc több is van, számokban talán egyszerűbb megadnom: a 2. track, a 4., 6., és a 9. . Na ezek tényleg olyanok, hogy máris megérte meghallgatni ezért a négy dalért a lemezt. :)
Az én ajánlatom ezúttal a lemezről (bár a Down-t és az I Get Wicked-et legalább ennyire kiemelendőnek tartom, mégis) ez lett:
Thousand Foot Krutch - Courtesy Call
Osztályzat: 10/9,5