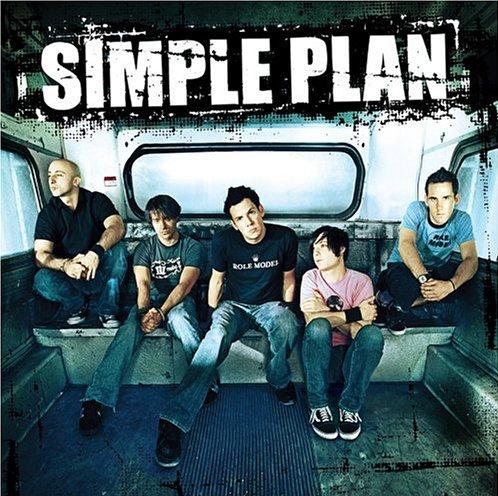 Kezdjük is az augusztust a Simple Plan második albumával - csak mert már régóta ismerem ezt a lemezt, és eddig még mindig kimaradt, úgyhogy pótolom is...
Talán még mindenki emlékszik a Simple Plan nevű francia-kanadai punkpop zenekarra, akik annak idején tömegek kedvencei voltak, és tinédzserek ezrei nőttek fel a zenéjükön.
Hát, én valahogy kimaradtam ebből a rajongásból; ahogyan pl. anno Blink 182-t sem hallgattam, Good Charlotte-ot viszont igen, és hát valljuk be, hogy a két csapat zenéje nem gyengén hasonlít...Talán az sem véletlen, hogy anno, a Simple Plan első lemezére felkerült egy-egy közös szám a Blink énekesével és a GC-s Joel-el is.
No de nézzük gyorsan a számlistát, aztán folytatom...
Tracklist:
01. Shut Up!
02. Welcome to My Life
03. Perfect World
04. Thank You
05. Me Against the World
06. Crazy
07. Jump
08. Everytime
09. Promise
10. One
11. Untitled (How Could This Happen to Me?)
12. Perfect
Hű, már nem is emlékszem pontosan, talán legelőször rádióban hallottam a "Shut Up!"-ot, de igazán sosem foglalkoztatott ennek az öt srácnak a zenéje... :/ Dallamos, pörgős, lightos, és felejthető...
Az áttörés nálam igazából akkor következett be, mikor valahol a neten pár éve belefutottam az Untitled-be. Ha Simple Plan, akkor nálam ez a befutó tőlük. Imádom, ahogy ötvözték a saját zenéjüket ezzel a kicsit szimfonikusabb, lírikusabb zenei alappal, és azért a mondanivalója sem utolsó...
Simple Plan - Untitled (How Could This Happen to Me?)
Osztályzat: 10/6,5