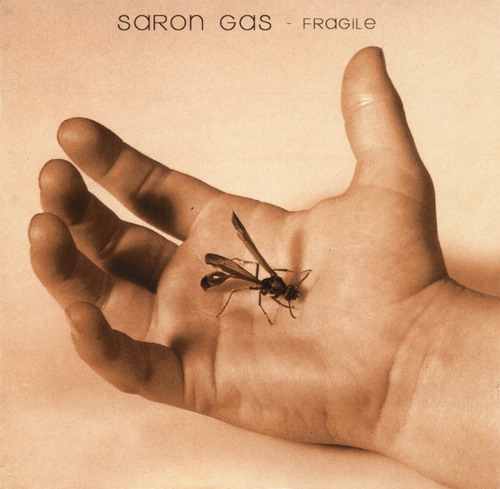 Valószínűleg csak az elvetemült fanok tudják, hogy a Seether sem mindig "Seether" néven futott: a háromtagú csapat anno a '90-es évek végén Saron Gas néven kezdte pályafutását. Ezzel a névvel viszont csak egyetlen lemezt adtak ki, a Fragile-t. A banda 2002-ben változtatta Seether-re a nevét, a Saron Gas-névnek ugyanis homofonja (azonos hangzás, de eltérő jelentés) a szarin gáz, ami egy halálos idegméreg, így hát nem volt túl nyerő ötlet ezen a néven zenélgetni.
A "Fragile" album dalait később újradolgozták, és több későbbi Seether-albumon is hallhatóak ezek a felvételek.
Tracklist:
01. Beer
02. 69 Tea
03. Pride
04. Fine Again
05. Empty
06. Tied My Hands
07. Take Me Away
08. Driven Under
09. Stay and Play
10. Your Bore
11. Pig
12. Dazed and Abused
13. Gasoline (Bonus Track)
14. Tied My Hands (Acoustic) (Bonus Track)
15. Senseless Tragedy (Bonus Track)
Az a helyzet, hogy szép lassan egész jóban leszek én a Seether zenéjével. :) Egyedi, amit csinálnak, szükségünk van rájuk a mai rockzenei életben (bár továbbra is Nirvana-reinkarnáció... :D de ettől eltekintve tényleg egyedi a dallamviláguk, és az alter-vonulatát is imádom a zenéjüknek).
Kedvencként leginkább a 4., 6. és 8.számot tudnám kiemelni a lemezről, viszont ami leginkább megfogott (és ez most szokatlan lesz, mert mindig valami pörgős vagy zúzós dalt választok, ez viszont egy lassú, borongós hangulatú dal), az a Tied My Hands. Szerintem csodálatos ez a dal, nekem abszolút belopta magát a szívembe.
Seether - Tied My Hands
(Most veszem észre, hogy idén ez a 70. albumajánló a blogomon. Szép kerek szám, de vajon év végén mennyivel fogok zárni...? :D)
Osztályzat: 10/7