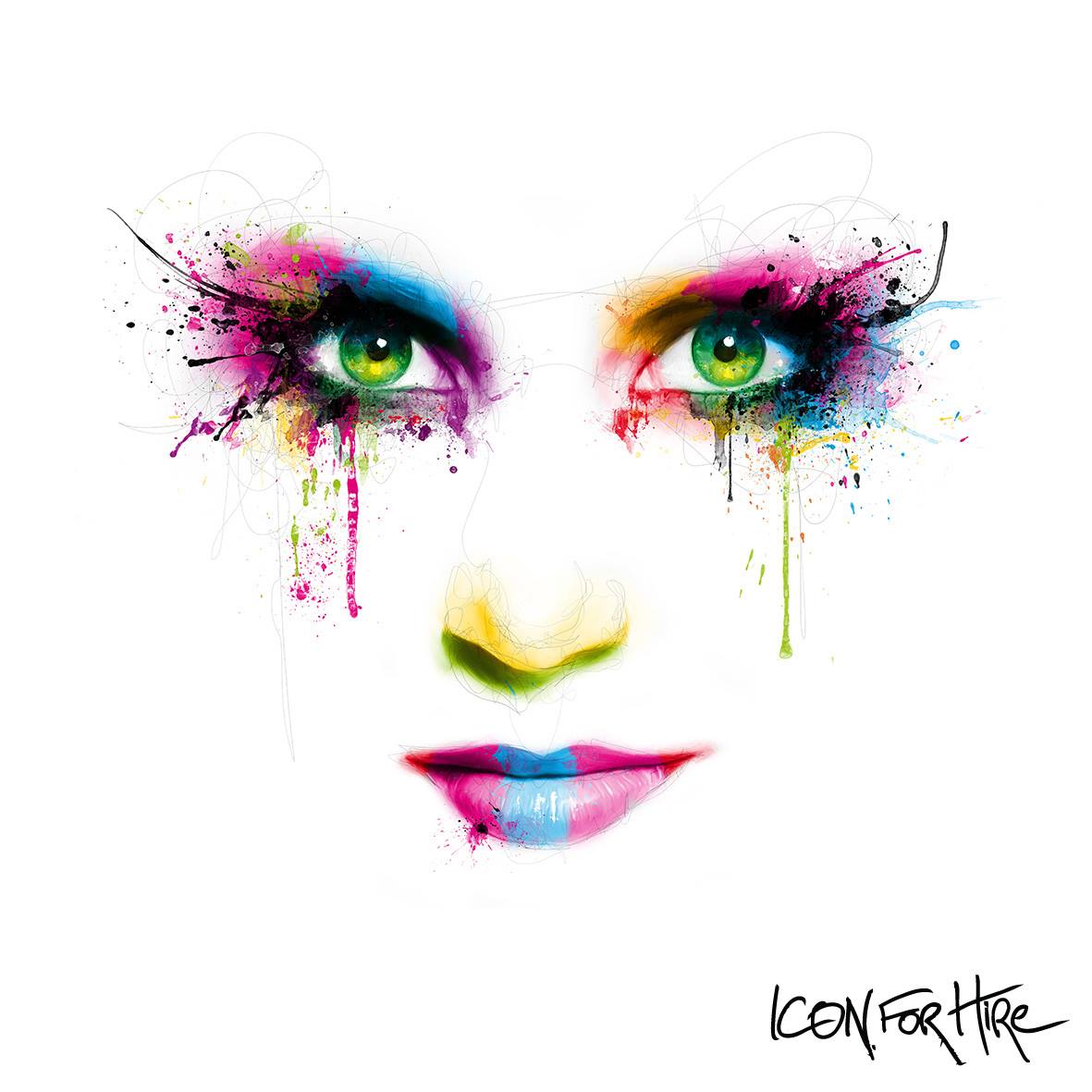 Pocsék napom volt (és szerintem a hetem sem lesz sokkal jobb), legszívesebben könyvet rendelnék, az valószínűleg kellően feldobna (de nem szabad, mert rengeteg az olvasatlanom, meg amúgy sem költhetem az összes pénzem könyvekre - bár tagadhatatlanul megtenném, ha megtehetném), úgyhogy hogy tereljem a gondolataimat, inkább igyekszem összehozni egy újabb albumajánlót.
Október 15.-én megérkezett az új Icon For Hire lemez. Úgy 2 hete hallgatom, de már kívülről fújom az összes dalt. :D Pörgős, megunhatatlan, fáradtságűző. Pont amilyennek lennie kell a csapat zenéjének - úgy gondolom, megtalálták azt az utat, amin nekik járniuk kell. Ez a stílus nagyon fekszik nekik: ahogyan ígérték, valóban merészebbek a zenei trükközésekben és különböző effektek használatában, a korábban kialakított hard rock/metal hangzásukba pedig bátran vegyítenek dubstep, elektronikus, hip hop és post-hardcore elemeket is, és ettől valami különleges, egyik műfajba sem beilleszthető keveréket kapunk, aminek én speciel minden percét imádtam. Nem igazán témába és stílusba vágó, amit írni fogok, de a csapat lemeze kapcsán csak Juhász Gyulát tudom idézni: "Én nem tudom mi ez, de jó nagyon..." :))
Tracklist:
01. Cynics & Critics
02. Nerves
03. Sugar & Spice
04. Hope of Morning
05. Sorry about Your Parents
06. Pop Culture
07. Watch Me
08. Slow Down
09. Rock and Roll Thugs
10. Think I'm Sick
11. Fix Me
12. Counting on Hearts
Leginkább metal-közeli dalnak a lemezen talán pont a nyitó-tracket nevezném: először ezt hallottam az albumról, és hát ütött... :) A többiben sokkal több az elektronikus zenei effekt. Ez alól igazából csak az a Fix Me kivétel, aminél leginkább akusztikus alap dominál, és nem mellesleg fantasztikus dal. Valamint a Rock and Roll Thugs lóg kicsit ki a sorból, többnyire ez is metal-hangszereltségre építkezik, és nem a túlnyomó részben elektronikus effektekre.
Nem tudom, ki hogy van vele, de a Think I'm Sick-től nekem speciel mindig kicsit olyan Lady Gaga-érzésem van. :D Ami nem feltétlen rossz, mert bár nagy divat fikázni Lady Gagát, nekem viszont semmi bajom vele: legalább ő is próbál különlegeset, egyedit alkotni, amire pl. az Icon For Hire is törekszik.
Az utóbbi időben az ajánlókban egyértelműen vágtam rá a legtöbb esetben, hogy szerintem melyik a legjobb felvétel az albumon. Hát ez a baj a túl jó lemezekkel, hogy baromi nehéz dönteni. :D Ezúttal a Rock and Roll Thugs és a Counting on Hearts között vacillálok, hogy melyiket is linkeljem (a Fix Me-ről már nem is beszélve...)....
Hm...
Átgondolva és mindent összevetve, nálam ez lett az albumkedvenc:
Icon For Hire - Rock and Roll Thugs
Igen, tény, hogy ennyire "felhígítva" és modernizálva már nem túl sok köze van a hagyományos értelemben vett, "tiszta" metálhoz, de nekem ez mégis annyira tetszik, hogy nem tudom nem-értékelni az igyekezetet, fantáziát, egyediséget, amit ezek a srácok belefektettek a zenéjükbe. Bámulatosak. Kedvenc. Pont.
Osztályzat: 10/10