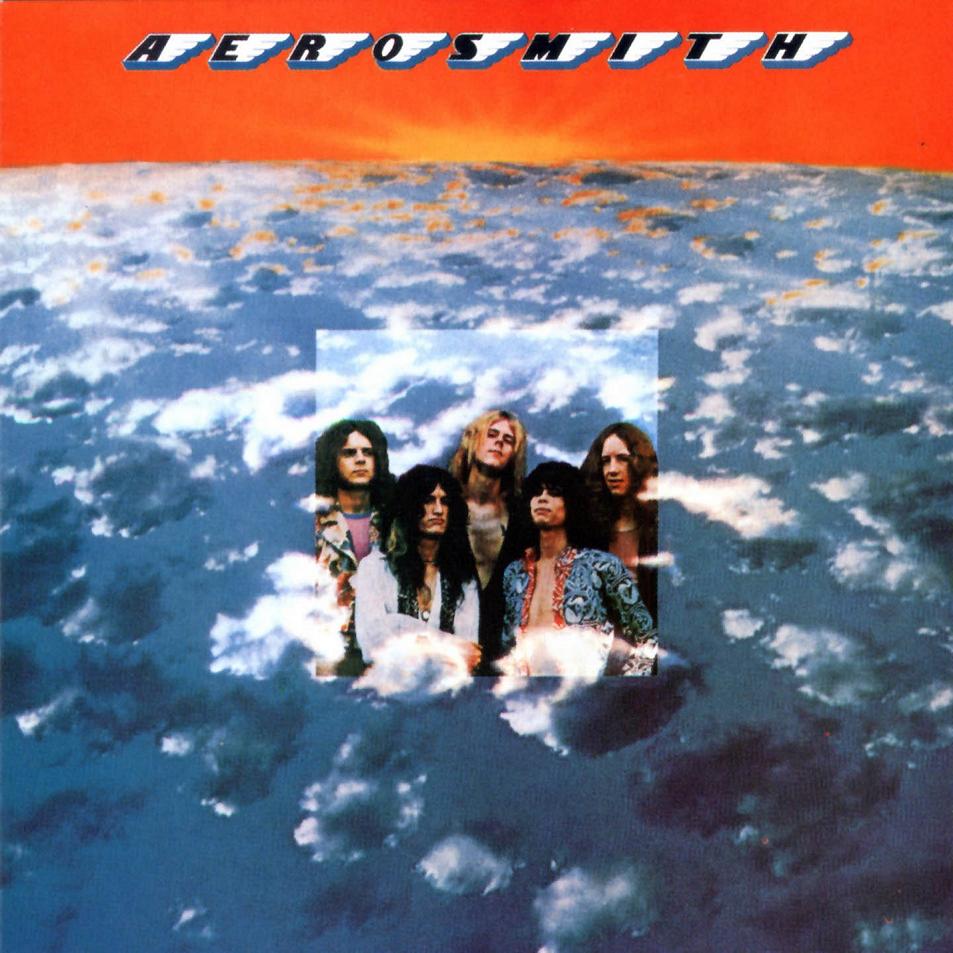 Mikor útjára indítottam ezt a "poszt-sorozatot", biztos voltam abban, hogy néhány nagyobb rockcsapat zenéjét mindenképpen igyekszem majd az "időutazás" során jobban megismerni: az egyik ilyen volt az Aerosmith is, mert szégyenszemre egy-két daltól eltekintve (amit többnyire filmben, vagy valamilyen feldolgozásban hallottam először) nem ismertem a dalaikat. Hát, ezen sikerült változtatni, ugyanis 1973-ból ezt a lemezt választottam (és azóta sz.rráhallgattam), ami egyébként az Aerosmith lemezeinek sorában épp az első nagylemez. Eléggé félelmetes belegondolni, hogy olyan régi ez a lemez, hogy akkoriban anyum is pl. még csak 6 éves volt. :)
A csapat 1970-től zenél ebben a formációban: kezdetben több zenekarnév is szóba jött, aztán a dobosuk ötlete nyomán az Aerosmith nyert (bár sokáig kétségeik voltak, mivel eléggé hajaz ez a név az "Arrowsmith" című regény címére, ami az iskolákban kötelező olvasmány volt, és egy rockzenekarnak - érthető módon - nem az álmai netovábbja, ha a csapatuk nevéről egy gyűlölt kötelező olvasmány jut az emberek eszébe... :D).
Alapítótagok: Steven Tyler (szólóének, harmonika, zongora, ütősök), Joey Kramer (dob), Tom Hamilton (basszusgitár), Joe Perry (gitár, háttérvokál), Ray Tabano (gitár). Tabanot '71-ben kirúgták a csapatból részben a viselkedése miatt (és mert Tylerrel is gyakorta voltak közöttük összeszólalkozások), részben pedig azért, mert gitárosként sem igazán vált be. Így az első lemezük idején már Brad Whitford töltötte be a gitáros szerepét. Érdekesség, hogy a csapat (kisebb zökkenőkkel, és egy-egy tag ideiglenes távozásával, de) napjainkig ebben a felállásban zenél. 15 nagylemezük jelent meg, legutóbbi "Music from Another Dimension!" címmel látott napvilágot 2012-ben.
Tracklist:
01. Make It
02. Somebody
03. Dream On
04. One Way Street
05. Mama Kin
06. Write Me a Letter
07. Movin' Out
08. Walkin' the Dog
Nekem ez nagyon tetszett, úgy ahogy van... :) Legszívesebben kijelöltem volna a teljes tracklist-et pirossal, tényleg szuper lemez, akinél esetleg még kimaradt, sürgősen pótolja! Egyébként Steven Tyler hangjáról az jutott eszembe, hogy ezek a vibratók, rekesztések és maga az énekstílus (sőt az énekhang is!) mennyire hasonlít Puskás Petiéhez (akit egyébként nem szoktam hallgatni, de rádióban, itt-ott belefut az ember, szóval gondolom, mindenki érti, hogy most mire gondoltam). Magáról Steven Tyler-ről meg az, hogy ő Liv Tyler színésznő édesapja (Liv egyébként 9 évesen tudta meg, hogy ő a híres rockzenész gyereke; szülei rövid ideig alkottak egy párt, Liv nem várt gyerekként jött a világra).
"You got to lose to know how to win"
(Dream On)
Na, hát nem is ragoznám tovább a dolgokat, jöjjön is a legjobb dal a lemezről. :) Eleinte biztos voltam benne, hogy mit fogok linkelni a lemezről, aztán egészen pontosan 3 dal elbizonytalanított: a Make It így egyből kezdésként, szerintem baromi jó dal, aztán a Mama Kin és a Write Me a Letter volt még az, ami nagyon megtetszett. Rövid tanakodás után viszont arra jutottam, hogy annyira mégsem, hogy letaszítsák nálam az első helyről a Dream On-t. Ezt a dalt valahogy nem tudom megunni. Több feldolgozásban is hallottam már (először ugyebár Eminem "Sing for a Moment"-jét), de nálam annyira favorit, hogy képtelen vagyok megunni. A zene is, a szöveg is... Tökéletes.
Aerosmith, üdv a kedvenceim között!
Aerosmith - Dream On
Osztályzat: 10/10