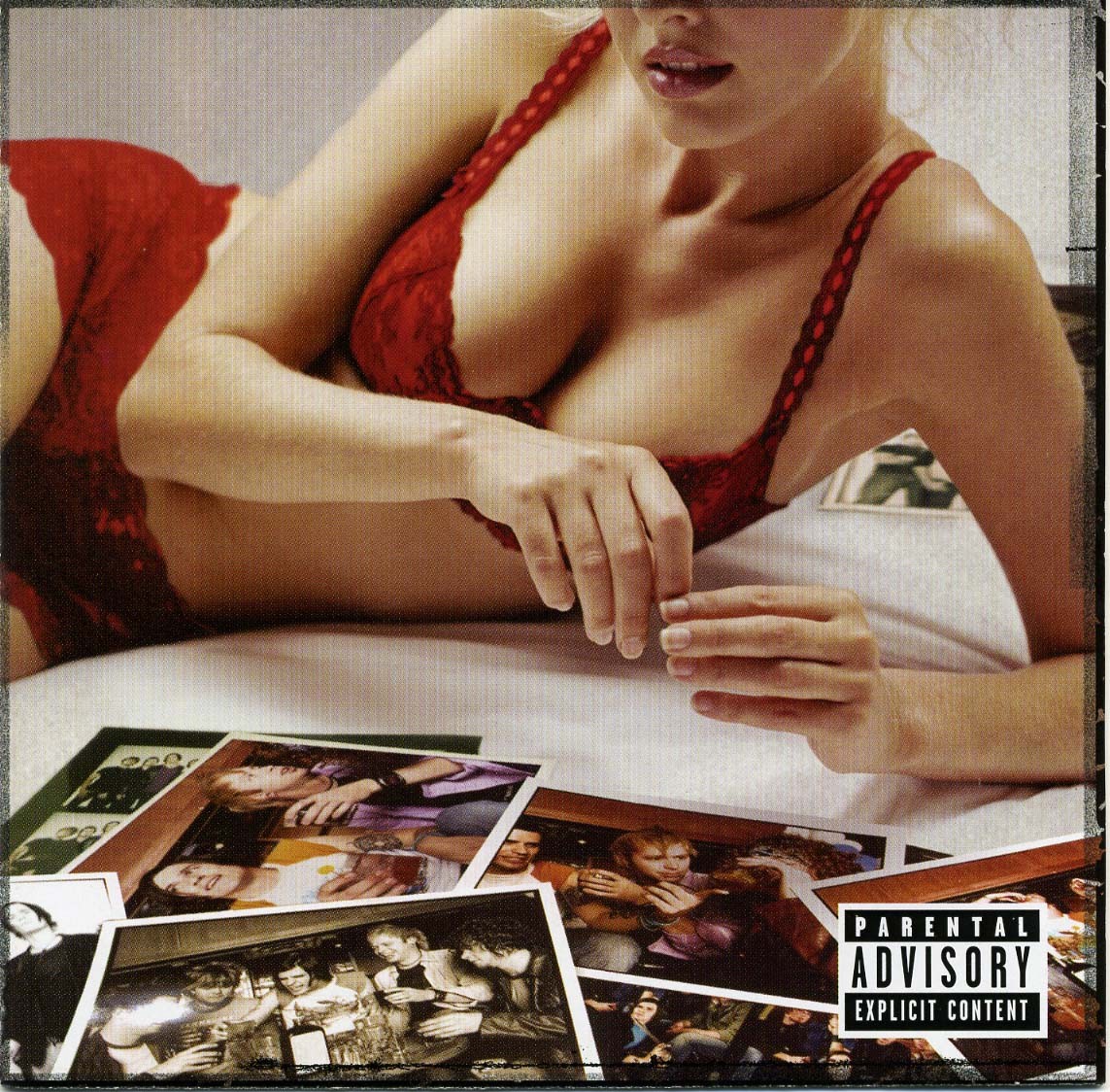 A Hindert sem hiszem, hogy túl sokan ismerik itthon, őket sem nyomja a média, pedig összességében véve egész kellemes rockzenét játszanak (kicsit Skillet, de mégsem, a Skillet azért fényévekkel jobb...). Na de ne ugorjunk ennyire előre, csak szép sorjában! :)
A Hinder elnevezésű amerikai rockbanda gyökerei Oklahomába nyúlnak vissza. 2001-ben itt alapította meg a csapatot Cody Hanson dobos, Joe 'Blower' Garvey gitáros és Austin Winkler, az akkori szólóénekesük. A három srác egy főiskolai bulin találkozott. Az ismerkedés után nem sokkal a háromtagú együttes már klubokban zenélt, a bevételüket pedig a Hinder reklámozására költötték, 2003-ban pedig megjelent első EP-jük, a "Far From Close". Debütáló nagylemezük, az "Extreme Behavior" 2 évvel később jelent meg.
Nos a borító nekem nem nyerte el a tetszésem (és rá lehetne fogni, hogy azért, mert nő vagyok, de nem is az a fő problémám, hogy elég szexista a borító, hanem) ami a legjobban zavart, az az, hogy nincs rajta sem a zenekar neve, sem a lemez címe... Ezt úgy nem szeretem... -.- Ha ránézünk egy albumra, tudjuk már, hogy ki fia borja... Na de tovább menvén: azért is szokatlan ez a borító, mert ezt a női fotót úgy ahogy van, egy könyv borítójáról emelték át (egyedül a fehérnemű színét változtatták feketéről pirosra), a nő elé szórt fotók pedig már a zenekar műve. A modell neve egyébként Katherine Heigl, aki nem mellesleg elismert színésznő is: játszott többek között a "27 idegen igen" és a "Felkoppintva" c. filmekben is.
Akik a lemez idején a Hindert alkották: Austin Winkler (szólóének), Joe 'Blower' Garvey (szólógitár, háttérvokál), Mark King (ritmusgitár, zongora, háttérvokál), Mike Rodden (basszusgitár, háttérvokál), Cody Hanson (dobok - azonban ő nem vett részt a felvételekben, bár akkoriban ő is a zenekar tagja volt, ahogyan most is). Kiegészülve még: Robin Diaz (dobok), Brian Howes (gitár, billentyűk - emellett ő volt az album egyik producere is).
Tracklist:
01. Get Stoned
02. How Long
03. By the Way
04. Nothin' Good About Goodbye
05. Bliss (I Don't Wanna Know)
06. Better Than Me
07. Room 21
08. Lips of an Angel
09. Homecoming Queen
10. Shoulda
"I told myself I won't miss you
But I remember
What it feels like beside you

I really miss your hair in my face
And the way your innocence tastes
And I think you should know this
You deserve much better than me"
(Better Than Me)
Pontosan már nem emlékszem, mikor kerültem először kapcsolatba a Hinder zenéjével, az viszont megvan, hogy a "Better Than Me" volt tőlük az első nekem. Nagyon-nagyon szerettem anno, és még persze most is. Valamiért úgy egészében véve mégsem tudott sosem megnyerni magának a Hinder, a többi zenéjüket alig ismerem, csak eddig a lemezükig jutottam el, viszont erről sincs valami sok kedvencem. :/ Ami még erről a lemezről komolyabban megtetszett, az a "How Long" - bár ennél is eléggé az az érzésem, hogy hallottam már valahol, annyira nem ad semmi újat... :/ A "Lips of an Angel"-t szokták még szeretni, de szerintem ez is eléggé sablon, nekem nem tetszik...
Nem is tudom... Kellemes, elhallgatja a zenéjüket az ember, de komolyabban rajongani sosem tudnék értük (legalábbis addig semmiképpen, míg ennyire tucat az, amit csinálnak). :/ Ez nekem kevéske volt.
Hinder - Better Than Me
Osztályzat: 10/6