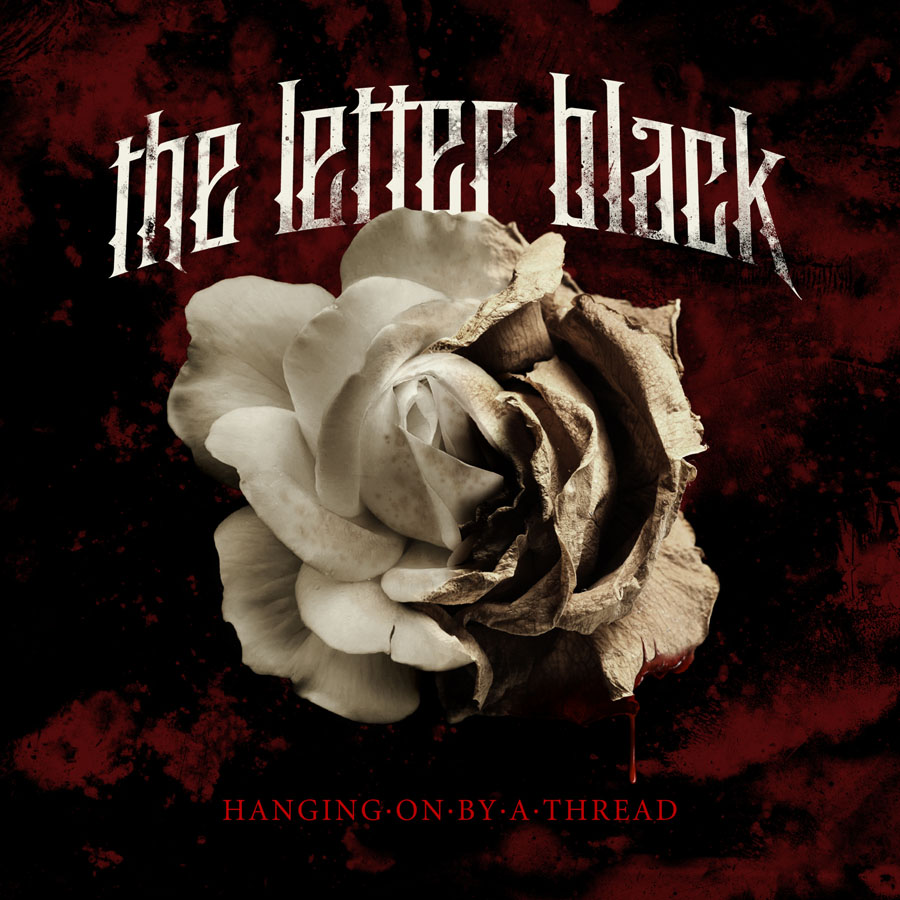 Kicsit (na jó, nagyon...) zűrösek voltak az elmúlt heteim, és se időm, se energiám nem volt, hogy nekiüljek egy épkézláb album-ajánlónak. Most viszont (szánom-bánom, de több mint 1 hónap kihagyás után...) visszatértem, és a keresztény rock + női vokál rajongóinak mindenképpen megérte a várakozás, mivel ezzel a bejegyzéssel most nekik fogok kedvezni. :)
A The Letter Black neve sokaknak ismeretlen lehet, és ez nem is csoda, mivel itthon nem igazán ismertek (a médiában pl. egyszer sem találkoztam a nevükkel, a youtube-on bukkantam rájuk, böngészés közben, tök véletlenül), és világszerte sem szentelnek kiemelkedő figyelmet a zenéjüknek - számomra érthetetlen okokból, pedig ez bizony egy nagyon jó kis csapat, akiknek pár hét leforgása alatt eléggé hozzám nőtt a zenéjük.
Jelenlegi tagjai: Sarah Anthony (vokál), Mark Anthony (vokál, gitár), Matt Beal (basszusgitár), Justin Brown (dobok). A Skillet-hez hasonlóan a zenekar tagjai között akad egy házaspár is, Sarah és Mark - nem véletlen a vezetéknevük egyezése. :)
A zenekar Breaking The Silence néven kezdte a zenélést 2006-ban, egy pennsylvaniai templomban, dicsőítő csoportként - akkor még csak Sarah és férje, Mark alkották a formációt, vokál-duóként. Aztán hamarosan, éles váltással szerződést írtak alá a Tooth & Nail Records-nál (többek között ők adják ki az Icon For Hire lemezeit, korábban pedig pl. a Thousand Foot Krutch is náluk volt leszerződve), felvették a jelenlegi nevüket, és onnantól már nem volt megállás: amellett, hogy turnéztak már a Skillettel és a Thousand Foot Krutch-csal is, a Pillar elnevezésű zenekarral is van köztük kapcsolat, Sarah ugyanis énekelt az egyik Pillar-dalban, az "I Fade Away"-ben.
Bemutatkozó albumuk, a szóban forgó "Hanging On By A Thread" 2010 májusában jelent meg.
Tracklist:
01. Fire with Fire
02. Invisible
03. Hanging on by a Thread
04. Believe
05. There'll Come a Day
06. My Disease
07. I'm Just Fine
08. Best of Me
09. All I Want
10. Moving On
11. More to This
12. Care Too Much
13. Wounded
Mielőtt még bárki is azt gondolná, hogy "ismét egy csapat, aki azt hiszi, hogy attól, hogy bevesznek maguk közé egy énekelni alig-alig tudó, viszont dekoratív nőt, máris jók lesznek", le kell szögeznem, hogy itt korántsem erről van szó - bár tény, hogy volt bennem is egy kis félsz, mikor először hallgattam bele egy dalukba. Ezt azonban hamar feledtette velem az, amit hallottam: Sarah hangja teljesen rendben van, és örülök, hogy azért Mark is beszáll olykor a vokálba, ének szempontjából is nyerő párost alkotnak. :) Igaz, Sarah néhány hajlítgatásától, és attól, ahogyan "kicifráz" minden szót, már a falat kaparom, mint pl. a Moving On verse-része... Túlzásba viszi ezt az "effektet" a hangjával, egy idő után nagyon zavaró... :/ 
Zeneileg eléggé vegyes album ez, nem lehetne őket egy adott kategóriába beskatulyázni. Akadnak lassabb, "nyugisabb" dalok is a lemezen, mint pl. a Best of Me (ettől mindig olyan érzésem van, mintha egy Avril Lavigne-dalt hallgatnék), a More to This vagy a There"ll Come a Day. Aztán bizony akad olyan is, ami ezeknek a szöges ellentétük, a "szolidan megőrülős-üvöltözős" fajtából: ilyen az All I Want és a Care Too Much. 
Nem hiába írtam, hogy hetekig hallgattam ezt a lemezt; ezek után nem meglepő, hogy kedvenceket is avattam az albumról (még ha nem is túl sokat): Invisible, Hanging on by a Thread, My Disease - ezeket mindenképpen érdemes meghallgatni! :)
Végezetül pedig csak annyit mondanék, hogy én személy szerint nagyon örülök annak, hogy annak idején a csapat zenéje utat tört magának, és nem maradt a templom falai között - kár lett volna értük. A The Letter Black-et bizony hallgatni kell!
Az album legjobbja (szerintem):
The Letter Black - My Disease
Teljesen (még) nem csavartak az ujjaik köré, viszont nagyon jó úton haladnak efelé... :) A 9 csillag mindenesetre jár, jól megérdemelten (2013-ban kiadták a második stúdiókorongjukat is, igyekszem arról is hozni majd ajánlót, amint kellően kiveséztem - meglátjuk, az hogy fog ízleni).
Osztályzat: 10/9