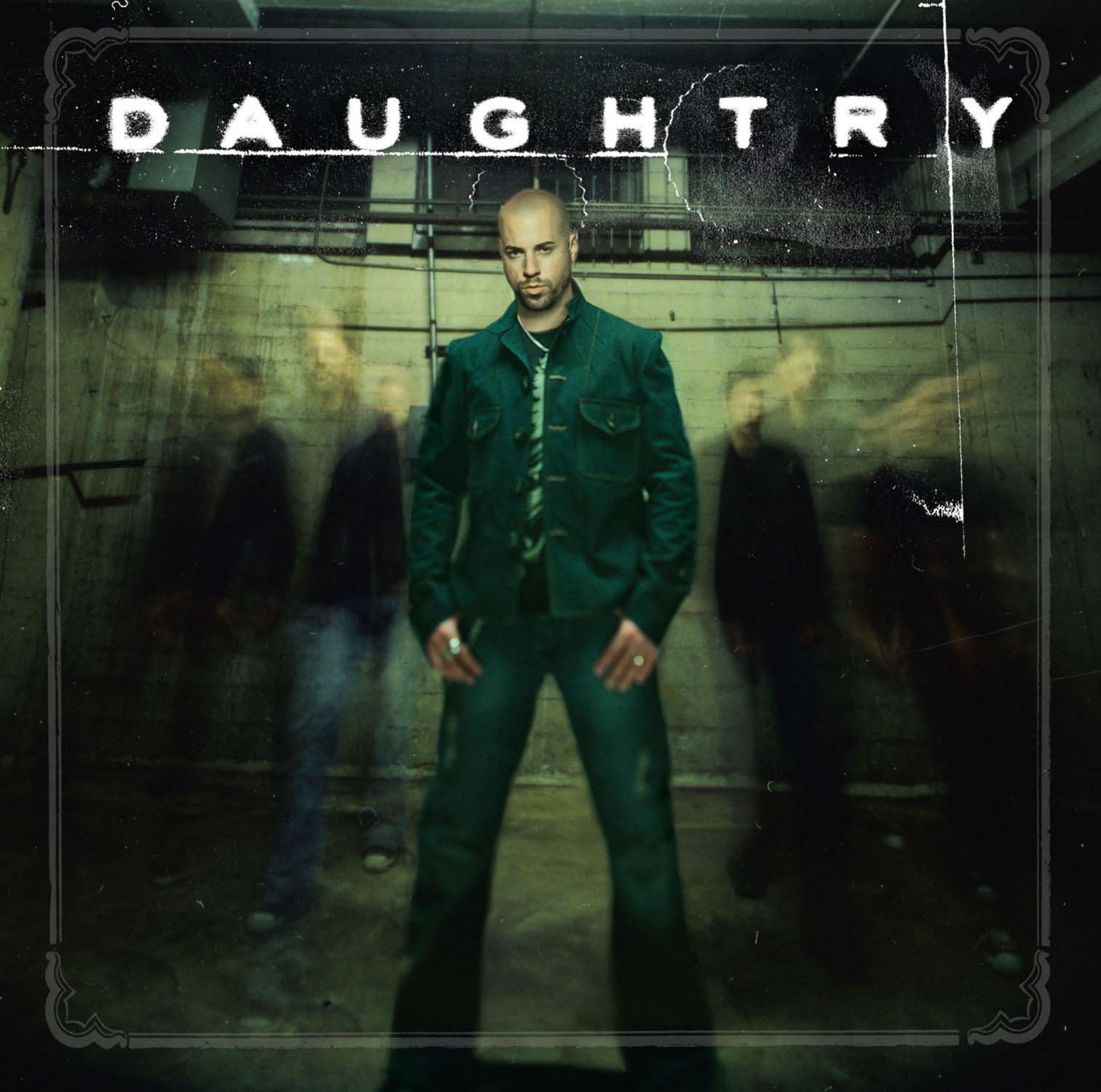 Mára is tartogattam egy lemezajánlót. Mégpedig a Daughtry self-titled korongját - az egyetlen olyan nagylemezt tőlük, amiről még nem esett szó a blogon. Eddig. :)
Az amerikai Daughtry néven együtt zenélő "zenészek közössége" (élén az American Idol tehetségkutató 5. szériájának finalistájával, Chris Daughtry-val) 2006 november 21-én jelentette meg debütáló lemezét. Napjainkig (ezzel együtt) 4 stúdiókorongjuk jelent meg.
Érdekesség, hogy a lemezen hallható (egyébként nagyon jó) dal, a "Breakdown" Chris korábbi hard rock/alternatív metál csapatának, az Absent Element két dalából gyúródott össze: a "Conviction"-ből és a "Break Down"-ból, ami a ma már nem aktív csapat 2005-ben megjelent "Unprooted" albumán is megtalálható volt.
A tracklistről (mint az lenni szokott) néhány dal nagyobb figyelmet is kapott: az album első kislemezes dala az "It's Not Over" volt (egyben a csapat bemutatkozó dala is volt), a "There and Back Again"-t és a "Feels Like Tonight"-ot pedig a WWE is használta, 2007-ben.
Daughtry egyébként biztosra ment az első lemezük sikerét illetően, ugyanis két nagy nevet is meghívtak társszerzőnek/előadónak: a "What I Want"-ban Slash (ex- Guns N' Roses tag) hallható szóló- és ritmusgitározni, a "There and Back Again"-t pedig Chris és Brent Smith (a Shinedown frontembere) együtt írták, valamint Smith ritmusgitározik a dalban.
Ez a lemez egyébként leginkább Chris szólóprodukciójának tekinthető, néhány zenésszel kiegészülve; ekkor még nem volt egységes zenekar, csak ismert és kevésbé ismert zenészek tömörülése egy album erejéig.
Közreműködő előadók: Chris Daughtry (ének, ritmus- és szólógitár), Phil X (szóló- és ritmusgitár), Howard Benson (producer, billentyűk), Chris Lord-Alge (mixelés), Chris Chaney (basszus), Paul Bushnell (basszus), Josh Freese (dobok), Slash (szóló és ritmusgitár a "What I Want"-ban), Brent Smith (ritmusgitár a "There and Back Again"-ben).
Tracklist:
01. It's Not Over
02. Used To
03. Home
04. Over You
05. Crashed
06. Feels Like Tonight
07. What I Want (ft. Slash)
08. Breakdown
09. Gone
10. There and Back Again (ft. Brent Smith)
11. All These Lives
12. What About Now
Hogy finom legyek és nőies: Oh my God, he's so hot! *-* Úgy nagyjából ez össze is foglalja, amit Chrisről gondolok, vagyis hát elsősorban a hangjáról, amitől egész egyszerűen olvadozom. :) Az fix, hogy ha az én pasim lenne, reggeltől estig énekeltetném, vagy az a minimum, hogy beszéltetném, hogy egy pillanatra se kelljen nélkülöznöm a hangját. :DD Na jó, viccet félre: olyan szintű szexiség és dög van ennek a pasinak a hangszálaiban, ami ritkaságszámba megy. Bár nem ő az, akinek a zeneisége legközelebb esik hozzám, mégis hangilag totálisan ő a kedvenc. :) Ha az iTunes Deluxe Edition-t hallgatjátok, azon a kiadáson helyet kapott (egy halom videó mellett) 4 extra dal is: a Feels Like The First Time (ami egy Foreigner cover), valamint az It's Not Over live verziója, továbbá a Home és a What About Now akusztikus változata. Hát bakker, nem először hallom már élőben Christ, de az It's Not Over-t hallván ismét sikerült eltátanom a számat... o.O Képtelen vagyok elhinni, hogy hogyan képes valaki ilyen szinten stúdióminőségben tolni élőben... Minden hang a helyén, csodásan kivitelezve, profin megoldva a magas hangok, mindenféle elcsuklás, intonációs baki nélkül... A What About Now akusztikusa pedig annyira hangulatos lett, hogy muszáj szeretni. :))
Chris önkéntelen fényezése után pedig töredelmesen be kell vallanom, hogy számomra ez az album nem volt több, csupán csak átlagos. A tucatalbumok közül csak Chris hangja emeli ki a lemezt (szerencsére ez a későbbi albumaikra már változott, egyedibb lett az egész, minden tekintetben). Az is lehet, hogy velem volt a baj, de valahogy igazán nagy kedvencet nem sikerült találnom a lemez dalai között, és valamilyen tekintetben számomra kiemelkedő dal is kevés van. :/ Egyik ilyen a Breakdown: örülök, hogy megalkották, és felkerült erre az albumra, máskülönben esélyes, hogy az életben soha nem hallom (nem tervezem, hogy az Absent Element albumát is felvegyem a lemezes bakancslistámra). Az It's Not Over-t is megszerettem, ahogyan a zúzósabb There and Back Again-t, a Gone-t azért mert a refrénje veszélyes gyorsasággal befészkelte magát a fülembe, a What About Now pedig egy olyan dal, amit muszáj együtt énekelni Chris-szel, amikor csak meghallom.
Ami pedig szerintem a lemez legjobbja:
Daughtry - It's Not Over
Osztályzat: 10/7,5