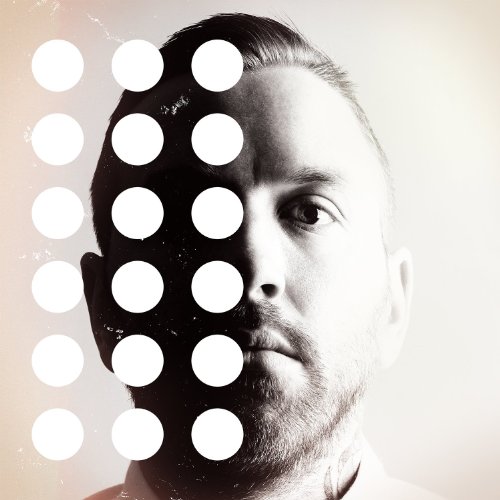 Most egy számomra eddig teljesen ismeretlen formációt fogok bemutatni; nem tudom, lesz-e olyan látogatóm egyáltalán, aki hallgatja a City and Colour zenéjét (már én sem tudom, hol találkoztam először a zenéjével... de biztosan baromi véletlenül volt, és akkor nem is tett rám túl nagy benyomást, mert máskülönben emlékeznék...).
Az pedig, hogy most ezt az albumot választottam blogolásom témájául, szintén a véletlen műve: egyszerűen csak valami olyan csapat/előadó után kutakodtam a neten, akiktől eddig még semmit sem szerepeltettem a blogon - aztán megtaláltam felírva ezt a nevet, és így jutottam el (ismét) a City and Colour-ig, egész pontosan eddig a lemezig...
A City and Colour a kanadai énekes-dalszerző, Dallas Green projektje (aki egyébként a 2001-2012 között működő post-hardcore zenekar, a Alexisonfire énekes-gitárosa volt).
A "City and Colour" név a zenész nevéből ered: Dallas, mint város (city) és Green, mint a zöld szín (colour).
A "The Hurry and the Harm" a negyedik albuma. 2014 elején elérte Kanadában a platinalemez-státuszt.
Tracklist:
01. The Hurry and the Harm
02. Harder Than Stone
03. Of Space and Time
04. The Lonely Life
05. Paradise
06. Commentators
07. Thirst
08. Two Coins
09. Take Care
10. Ladies and Gentlemen
11. The Golden State
12. Death's Song
Meglepően kellemes, helyenként egész pihentető, ugyanakkor izgalmas zene az, amit kínál nekünk a City and Colour ebben a közel 1 órában, amit a lemez társaságában töltünk.
Azt pedig már most világosan látom, hogy most is bajban leszek a "legjobb dal" kiemelésével... :D Ugyanis szerintem ez a lemez így egyben hallgatva adja a legtöbbet, a dalok között is kevés az olyan, amit igazán kiemelkedőnek érzek - én szinte mindegyiket nagyon szerettem, közel ugyanannyira. :)
Amit mégis egy árnyalatnyival jobban, mint a többit, az a "Harder Than Stone". Egyébként egy aranyos kis dalnak tűnik, elég sötét szöveggel (az élet nehézségéről énekel, de ehhez nekem valahogy túl könnyed ez a dallam...). Ennek ellenére végtelenül fülbemászó dalnak tartom, nekem személy szerint bejövős. Akárcsak a The Lonely Life: erről már a kezdőszólamoktól totálisan jó érzéseim támadtak, kb. egyszerre jutott eszembe a Panic! at the Disco, az Oasis és kicsit a Beatles is. A zenei alapot imádom, és igazából ez úgy egészében is egy jól összerakott dal.
A Thirst, bár nem lett úgy igazán szívem csücske, de erről meg a La Roux ugrott be, akiknek a zenéjét nagyon szeretem [nem csak rockot/metált hallgatok ám :) viszont mivel a La Roux egy synthpop-duó, így hát róluk biztosan nem lesz szó ezen a blogon].
Folytatva a sort: a 3. olyan dal, amit nagyon megszerettem, az a "Ladies and Gentlemen". Erre egyetlen kifejezés jutott csak eszembe: simply lovely. Nem valami vidám dal ez sem, de nagyon megszerettem. És kiemelendő még a Death's Song is. Imádom a dallamát, és még az egysíkú, nem túl izgalmas refrénjét is meg tudom bocsájtani.
Zárva a bejegyzésemet, nem is tudok már egyebet írni, mint hogy ha pár szóban kellene jellemeznem a City and Colourt és magát az albumot, leginkább azt tudnám rá mondani, hogy kellemes, elegáns, intelligens és visszafogott: pihenéshez, vagy ha kicsit nyugisabb zenére vágyunk, tökéletes választás lehet ez az album. Érdemes ízlelgetni Dallas Green zenéjét, mert a maga műfajában bizony tud valamit ez a pasi... :)
Az én kedvencem az albumról:
City and Colour - Ladies and Gentlemen
Osztályzat: 10/7,5