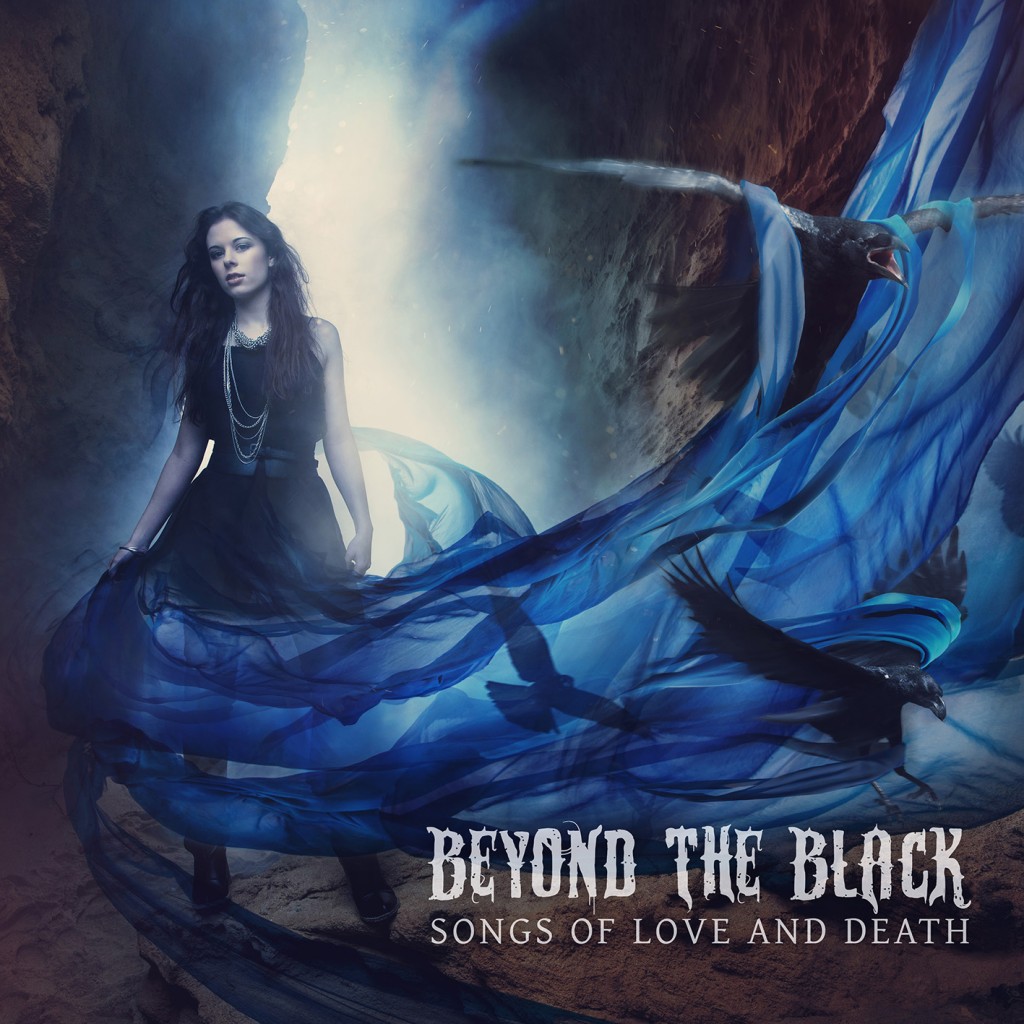 Pár hete találtam rá erre a zenekarra, youtube-os bolyongásom során. Azóta is nagyon örülök ennek a szerencsés véletlennek, mert nem kizárt, hogy egy új kedvenc zenekart üdvözölhetek a személyükben (1 lemez után még azért nem szeretnék messzemenő következtetéseket levonni, mindenesetre annyit már elöljáróban elmondhatok, hogy nagyon ígéretes kezdés volt...).
A Beyond the Black egy német szimfonikus metál csapat, nagyon friss még, csak 2014-ben alakultak, bemutatkozó lemezükkel sem vártak sokat. Viszont senki ne gondolja, hogy egy amatőr formációról van szó: ez a lemez bizonyítja, hogy a zenekar bizony már nagyon is kész van, nem lett itt semmi sem elsietve.
Első nyilvános élő fellépésük a tavalyi Wacken Open Air keretein belül volt, miután a szervezők meghallgatták a zenekar néhány demo felvételét. A fesztiválon nyújtott teljesítményük meggyőzte a nagyérdeműt és megnyitotta a kapukat a BtB előtt, lehetőséget kaptak arra, hogy több nagyobb fesztiválon is koncertezzenek. A wackeni koncert során játszott dalok youtube-on meghallgathatóak, és tényleg le a kalappal - egy totálisan összeszokott, gyakorlott zenészekből álló zenekart láttam a színpadon egy olyan énekesnővel az élen, aki  nemcsak csodás hangi adottságokkal rendelkezik, de remekül is használja.
Debütáló albumuk idén február 13-án jelent meg. A producer Sascha Paeth volt, aki egyébként az Avantasia gitárosa.
Tagok: Jennifer Haben (ének), Christopher Hummels (gitár), Nils Lesser (gitár), Michael Hauser (billentyűk), Erwin Schmidt (basszusgitár), Tobias Dere (dob)
Tracklist:
01. In The Shadows
02. Songs of Love and Death
03. Unbroken
04. When Angels Fall
05. Pearl in a World of Dirt (ft. Hannes Braun)
06. Hallelujah
07. Running to the Edge
08. Numb
09. Drowning in Darkness
10. Afraid of the Dark
11. Fall Into the Flames
12. Love Me Forever
Így elsőre a hangzás teljesen profi, meg nem mondanám, hogy egy, (egyelőre) az ismeretlenség homályába burkolózó, első lemezes előadó bemutatkozó anyaga ez. Kétségkívül lehet esetükben emlegetni a Nightwish-t és a Within Temptation-t, szerintem akinek ez a két csapat favorit, könnyen meg fogják szeretni a Beyond the Black zenéjét is. :)
Az első dal, amit meghallgattam tőlük, az az "In The Shadows" volt - és őszintén, én marhára elégedett is voltam ezzel, egy másodpercét sem éreztem elvesztegetett időnek, amit rá szántam (pedig ez már aznap a sokadik kattintásom volt, és az addig ízlelgetett csapatok zenéi nagyon nem jöttek be - aztán jött a felüdülés). Nővéremnek is muszáj volt megmutatnom, hogy "nézd mit találtam" (ő a Within Temptation-t pl. szereti, amúgy meg nem metálpárti, de neki is tetszett), és egyből felkeltette az érdeklődését a videó. Mondjuk már én is sejtettem, hogy valószínűleg nem kizárólag a dal kedvéért forgattak le egy "mini-filmet". De az utánajárásom eredményt is hozott: a képkockák egy filmből származnak, ami magyarul "Északiak - A Viking Saga" néven jelent meg tavaly. Úgyhogy ezek után mindenképpen tervben van a film megnézése is. :)
Imádom, ahogy a csapat kísérletezik a különböző stílusokkal: a dallamos szimfonikus metálból erőteljes power metálba hajló, onnan pedig keltás, érzéki dallamokkal tovább építkező dalok tömkelege található a lemezen. Ez bizony piszok jól megy nekik, minden pillanatát élveztem ennek az albumnak.
Felesleges is most dalonként elemezgetni ezt a korongot, erre most képtelen lennék, mert a kiemelt dalokat ugyanolyan mértékben szerettem meg. Jennifer hangja elbűvölt, és még csak 19 éves, bámulatos dolgokat vihet még véghez ezzel az óriási tehetségével. Egy jelenség ez a lány a színpadon is, arról nem is beszélve, hogy stúdióminőségben énekel... o.O Hitetlenkedőknek ajánlom a 2014-es wackeni felvételeket: mint pl. ezt ITT vagy EZT.
Őszintén remélem, hogy nagyobb publicitást is fognak kapni világszerte, mert nagyon megérdemelnék.
Az én legnagyobb favoritom a lemezről a fent már említett In the Shadows mellett a Numb lett, a When Angels Fall és a Pearl in a World of Dirt (ami egyébként nagyon emlékeztet a Nightwish "The Islander" c. dalára, amit szintén nagyon szeretek). Ezek közül viszont szerintem ami hangyányival, de lekörözi a többit, az a:
Beyond the Black - In the Shadows
A dalból klip is készült, ami ITT megtekinthető (az ok, ami miatt nem ezt linkeltem eleve, az az, hogy baromi halk, legalábbis így fejhallgatóval hallgatva már nem is tudom tovább hangosítani... :/).
Osztályzat: 10/9