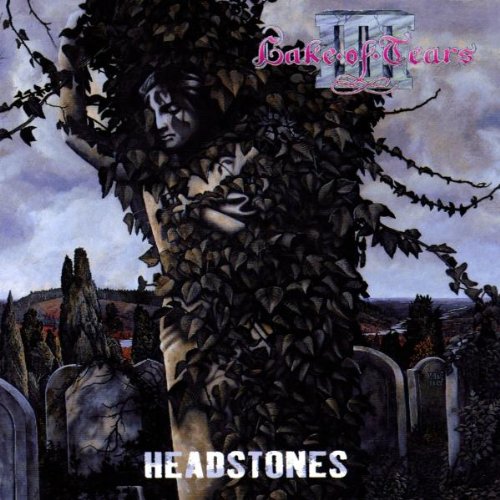 Most egy olyan zenekar lemezét választot-tam, akiktől eddig még semmit sem hallgattam. Egyik barátom ajánlása volt, és csak annyit fűzött hozzá, hogy volt már, aki azt mondta erre a lemezre, hogy ennyire szörnyű zenét még nem hallott... :D Így hát én is kicsit tartózkodóan nyúltam ehhez az albumhoz, és első hallásra nem is tetszett... Vakargattam is a fejem, hogy ebből hogyan lesz majd blogbejegyzés, vagy mit is írjak... :D Aztán csak azt vettem észre, hogy minél többször hallgattam meg, annál jobban tetszett. :) Ahelyett, hogy fejest ugranánk bele, kóstolgatni, ízlelgetni kell a Lake of Tears zenéjét, újra és újra, én pedig örülök, hogy nem mondtam le róluk az első találkozás után, hanem esélyt adtam, hogy meggyőzzenek - ami sikerült is. :) 
A zenekar 1994-ben indult Svédországból. Alapítótagjai: Daniel Brennare, Jonas Eriksson, Mikael Larsson és Johan Oudhuis. Zenéjükre leginkább a doom és a gothic metal stílus jellemző. Később elkezdtek nyitni a pszichedelikus rock, progresszív metal, black metal felé is. 2000-ben feloszlottak "kreatív eltérések" miatt, aztán 2003 végén ismét összeálltak zenélni. Azóta folyamatosan aktív a csapat, legutóbb 2011-ben adtak ki stúdióalbumot, "Illwill" címmel, 2014-ben pedig első live-albumuk is megjelent, a "By the Black Sea"-t.
A "Headstones" a zenekar második nagylemeze, '95. október 17-én került a boltok polcaira. 
Az albumon közreműködő tagok: Daniel Brennare (ének, gitár), Jonas Eriksson (gitár), Mikael Larsson (basszusgitár), Johan Oudhuis (dobok).
Tracklist:
01. A Foreign Road
02. Raven Land
03. Dreamdemons
04. Sweetwater
05. Life's But a Dream
06. Headstones
07. Twilight
08. Burn Fire Burn
09. The Path of the Gods (Upon the Highest Mountain, Part 2.)
Abszolút pozitív csalódás volt nekem ez az album. :) Bár végül csak 4 dal került igazán közel hozzám, azért a többi sem elvetendő; ezt a négyet viszont biztosan fel fogom venni a lejátszási listámra. :)
...és hogy kiknek ajánlom? Mindazoknak, akik szeretik a gót, súlyos, sötét témákat, szövegben és zenében is; nem riadnak vissza a "retróbb" dolgoktól (elvégre mégsem egy friss lemezről van szó, immáron 20 éve, hogy megjelent); Metallica rajongók meg szerintem mindenképpen tegyenek vele egy próbát, mert nekem konkrétan állandóan a Metallica ugrott be a LoT zenéjéről (pl. az énekes hangbéli manírjai, hajlításai Hetfield-ét idézték számomra, meg amúgy is teljesen olyan volt, mintha egy korai, doomosabb zenét játszó Metallicát hallgatnék :D).
A lemez legjobbjaként leginkább a Sweetwatert és a Headstones-t tudnám kiemelni. Mindkettő borús-borongós dal; a Headstones akusztikus nyitányát imádom, a folytatást meg nem kevésbé: Brennare vokáljában nyilván lehetne keresni a hibákat, de felesleges, mert szerintem ez kell, ez illik ehhez a zenéhez, amit ők játszanak. Most mégis a másik dalt fogom linkelni, a refrénjébe beleszerettem, ritka fülbemászó dallama van, napjában többször is azon kapom magam, hogy dúdolgatom. :)
Én azokkal értek egyet, akik szerint a LoT egy méltatlanul hanyagolt zenekar... 
Lake of Tears - Sweetwater
Kíváncsi vagyok többre is, már ami a Lake of Tears-t illeti, úgyhogy elöljáróban annyit, hogy a '99-es Forever Autumn lemezükről mindenképpen fog ajánló érkezni, ugyanis arról annyira megtetszett egy dal (jobban, mint erről bármelyik is), hogy ki sem hagyhatom. :)
10/7