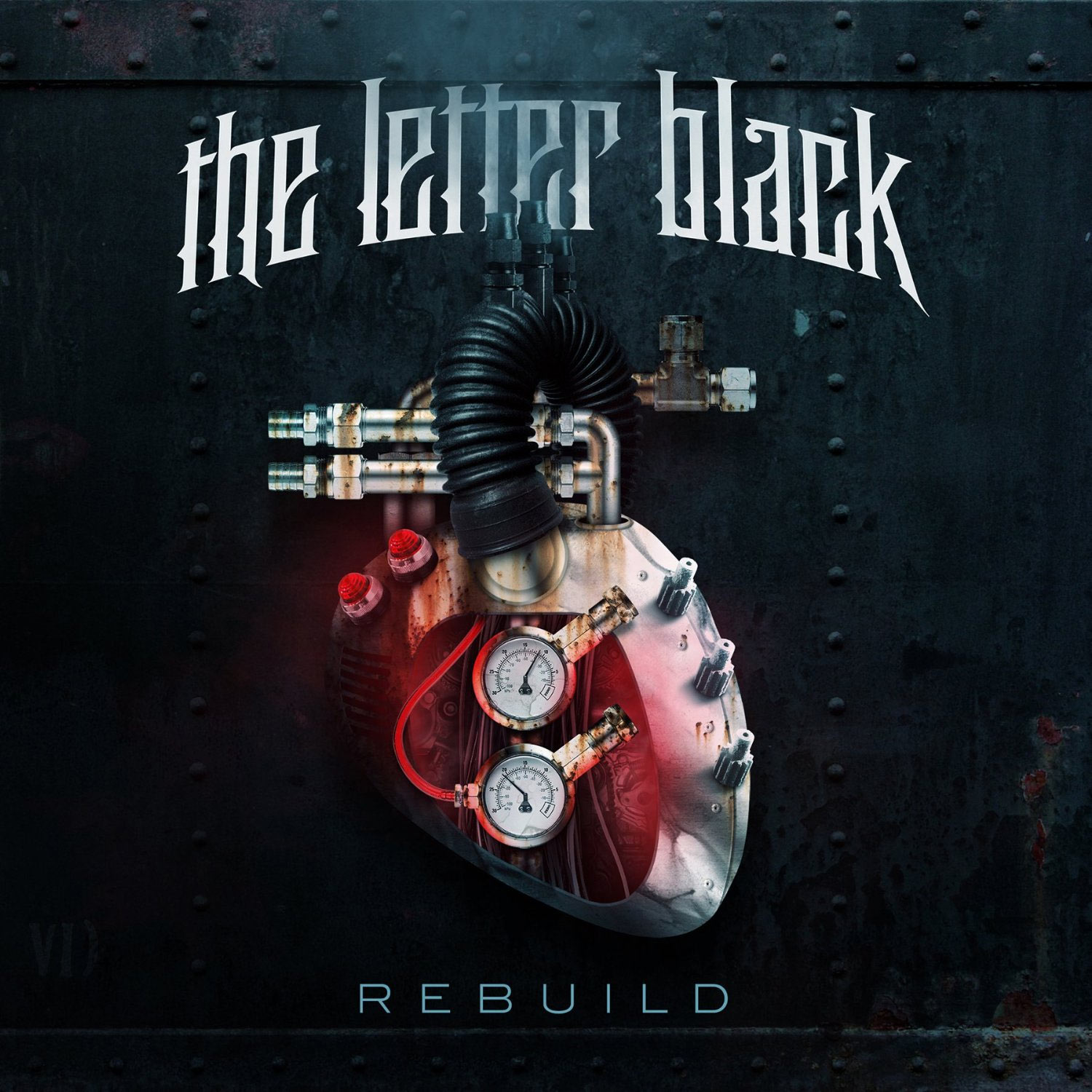 Ez most tényleg csak egy villám-poszt lesz, amolyan "ezt is hallgattam, megvolt, továbbléphetünk" típusú (szerintem mostanság gyakran lesz majd ilyen is, mert nem mindig tudok sokat írni egy-egy lemezről, pláne ha nem is gyakorol rám túl nagy hatást...).
Amúgy erre a bejegyzésre is készülök már jó ideje, nem mostani szerzemény ez a lemez, és nem is most kezdtem már hallgatni. Úgyhogy most pár mondatot írnék is róla.
Azok számára, akik követik a blogot, a The Letter Black nem számít már újdonságnak: a 2010-es "Hanging On By a Thread" lemezükről kb. 2 éve már írtam, az az albumuk eléggé be is talált nálam. Nos, hát ez a "Rebuild"-ről már nem mondható el... :/
Igazából a lényeg ugyanaz: a zenéjükkel egyszerre pakolják elénk a modern, alter és klasszikus hard rock elemeket, ugyanakkor a scream-elős metal hatások is érvényesülnek (meglepően sok helyen a dalokban, pl. a Devil on Your Back-ben, ahol az énekesnő, Sarah Anthony elég jól nyomja...o.O). Már-már kötelező jelleggel akad rajta néhány ballada is (pl. Found, Outside Looking In) és egy punk-rock-metal fúzió is, az előbb említett Devil on Your Back.
Ez az album már az új dobosukkal, Justin Brown-nal készült el (korábbi dobosuk Mat Slagle volt).
Összességében egyszeri unaloműzésnek még elmegy, ha nincs jobb dolga az embernek, de egészen biztosan nem fogom többé előszedni ezt a lemezt. Számomra ez fájdalmasan sablonos és többszöri hallgatás után már kifejezetten unalmas is volt... Ezen sajnos Sarah scream-betétjei sem tudtak már túl sokat javítani... Kevesebb alter hangzás, fogósabb dallamok és riffek, több egyediség. Nekem ez hiányzott. :/
Megjelent: 2013.11.11.
Tagok:
Sarah Anthony (ének)
Mark Anthony (ének, gitár)
Matt Beal (basszusgitár)
Justin Brown (dob)
Tracklist:
01. Sick Charade
02. Break Out
03. Pain Killer
04. Found
05. Up From the Ashes (Burn Halo cover)
06. Outside Looking In
07. Rebuild
08. Smothering Walls
09. Shattered
10. Devil On Your Back
11. Branded
12. The Only One
Ez esetben azért volt nehéz dönteni a "legjobb dalról", mert eleve kevés olyan dal került a lemezre, amit egyáltalán jónak tartanék... :/ Hát, most ezt választottam...
The Letter Black - Branded
Megjelent klippes dalok:
10/5