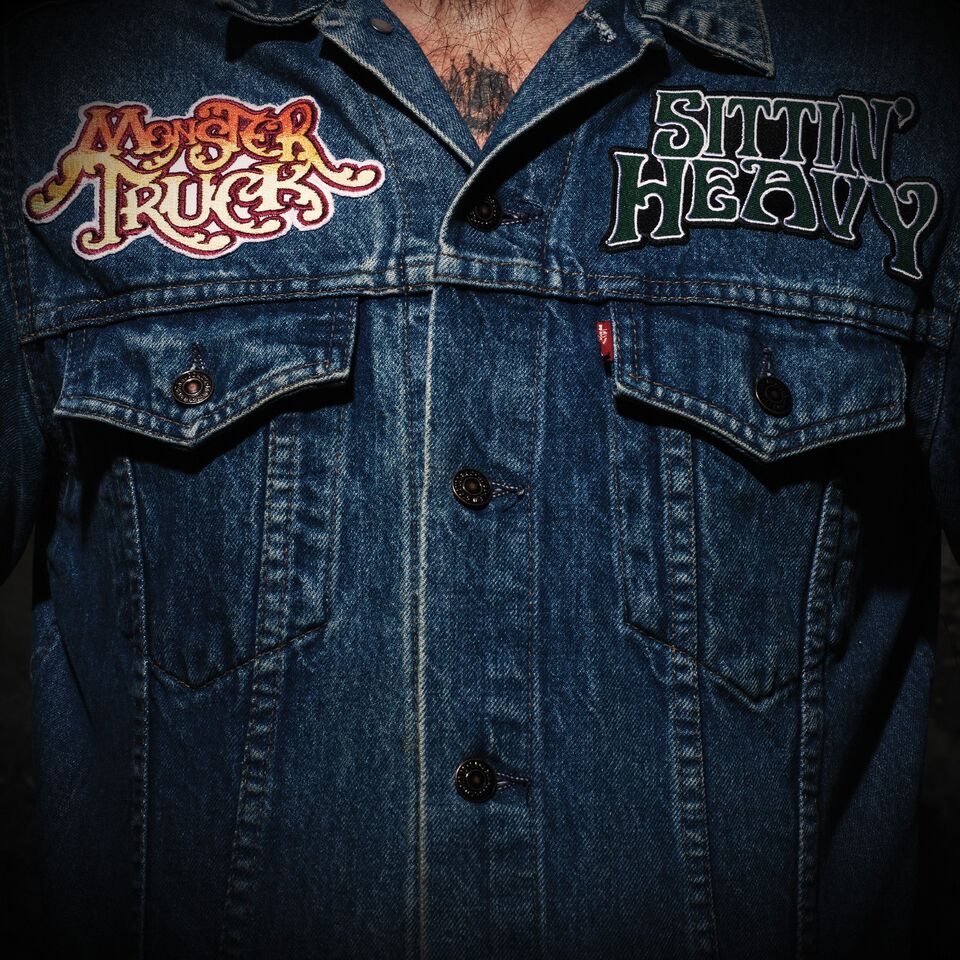 Úúúgy szeretek ilyen lemezekre + előadókra ráakadni, de tényleg... :)) Nem elég, hogy eddig soha egyszer sem volt hozzájuk szerencsém, szóval maximálisan az újdonság erejével hatnak - de ráadásul micsoda erővel! Azt hiszem, akkoriban épp azt a hatalmas űrt próbáltam betölteni, amit a Shaman's Harvest hagyott maga után bennem (őket imádtam, és borzasztó volt még a gondolat is, hogy talán éveket kell várni majd az új anyagukig... :( ), aztán akkor találtam rá a Monster Truckra. Nem mondom, hogy túlzottan hasonlítana a két zenekar, de ez a southern rock, blues rock stílus uralkodik az ő zenéjükben is, ez meg az utóbbi időben nagyon szívem csücskévé vált. :)
A Monster Truck egy 2009-ben formálódott kanadai hard rock zenekar. Első nagylemezük 2013-ban jelent meg "Furiosity" címmel, ezt követte három évvel később a jelen albumajánlóm témáját képező "Sittin' Heavy" című szerzeményük. 
Sajnos ez a banda is egy eléggé alul értékelt csapat, ha nincs a YouTube, valószínűleg én sem találtam volna rájuk... :/ Azt pedig nagyon bánnám - mert lehet ugyan mondani rájuk, hogy a bevált séma szerint zenélnek, és semmi olyat nem hoznak, amit korábban valamelyik nagy név ne tett volna már le az asztalra; de én akkor is marhára élveztem velük ezt a 45 percet. :)
Megjelent: 2016.02.19.
Tagok:
Jon Harvey (szólóének, basszusgitár)
Jeremy Widerman (gitár)
Brandon Bliss (billentyűk)
Steve Kiely (dobok)
Tracklist:
01. Why Are You Not Rocking?
02. Don't Tell Me How to Live
03. She's a Witch
04. For The People
05. Black Forest
06. Another Man's Shoes
07. Things Get Better
08. The Enforcer
09. The Flame
10. New Soul
11. Enjoy The Time
Nem is tudom, hol kezdjem... Ha engem kérdeztek, ez az album így egészében nagyon egyben van, majdnem mindegyik dalból tudnék kedvenc momentumot kiemelni. Már rögtön az első track megadja a lemez alaphangulatát (és -stílusát), megy a zúzós gitárriff, a dobok szakszerű püfölése, engem igazából már akkor is lázba hoznának ezekkel, ha Jon meg sem szólalna az egész dalban. :D Jár a lábam az ütemre, és ha eddig kicsit is fáradt voltam, tutira úgy felpörget, mintha három feketekávét vágtam volna be egymás után (a hatást leginkább ahhoz tudnám hasonlítani, mint mikor a Green Dayt hallgatom :D).
A lemezre másodikként felkerült Don't Tell Me How to Live volt a legelső dal, amit hallottam tőlük, és kb. első hallásra szerelem volt. Tökéletesen megkomponált alap, amire tényleg nem tudok jobb szót, mint azt, hogy "dögös" (mármint úgy jó értelemben véve :D), hozzá Jon hangja, ami szintén annyira erős, és annyira belesimul ebbe az egész stílusba és hangulatba, hogy ha végtelenítve játszanák a fülembe nonstop, akkor se unnám meg soha, ez hótziher. :)
Talán az egyetlen szám a lemezről, amit ha meghallok, inkább továbbléptetem a korongot, az a For The People. Szerintem a súlyosabb, komorabb hangzásvilág sokkal jobban áll nekik, mint ez (aztán persze biztos van, akinek meg épp ez tetszik az egész albumról a leginkább, de hát istenem, van ilyen...). A Black Forest meg ennek épp az ellenpólusa, tényleg kicsit Led Zeppelin-es, stoneres a témázgatás, mindenesetre baromi izgalmas, egyik kedvencem lett erről a lemezről.
A The Enforcer-t a "kórus" beemelése teszi különlegessé, plusz a szokásos zúzás + feszített tempó mellett megvan a kellő dallamossága is - jó kis szám ez is. :)
A The Flame ismét egy súlyosabb, stoner-ízű szerzemény, szintén nagyon tetszetős - a dalt végigkísérő basszer/gitár-téma teljesen feldobja az egészet. :)
Szigorúan a legjobbakra hivatkozva végül (mint a fenti mellékelt ábra is mutatja :D) nem sok dal maradt kijelöletlenül... :D Ez van, engem ez most nagyon megtalált, és szívből tudom ajánlani mindenkinek, akihez közel áll a southern rock vagy épp az stoner rock (ha pedig mondjuk a Lynyrd Skynyrd zenéjét csíped, akkor nagy a gyanúm, hogy ezt is fogod... :) ).
Monster Truck - Don't Tell Me How To Live
 Megjelent klippes dalok:
10/9